Security alert as hackers target 'Yo' app to obtain users' numbers
Comments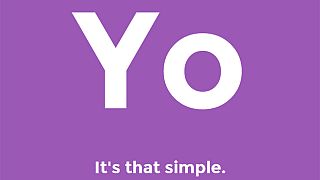 There are many messenger apps available for smart phones. A lot of them let users send unlimited messages composed of an unlimited number of characters to their contacts.
Some apps restrict the size of each message to, say, 140 characters.
The latest craze is an unusual but simple app that restricts each message to just two characters: 'y' and 'o' in that order.
The only word the Yo app will send is "yo." It's simple. Users just message "yo" to a contact.
Although smartphone users could use any one of countless apps to yo their contacts, the Yo app is designed specifically for sending yos to and fro.
But Yo has been hacked and is said to have gone from dumb to dangerous.
Users' phone numbers may be exposed to anyone with the wherewithall to request them.
One user wondered, though, which is more confusing: that the Yo app exists, or that anyone would decide to hack it.
This is an example of the Yo hack.