Nuits Sonores 2014 retraces the history of electro
Comments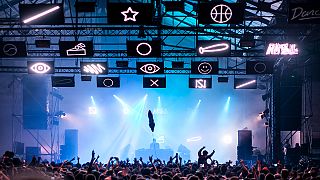 Regarded by many as among the founding fathers of electro, German group Kraftwerk are credited with inventing the techno-pop subgenre with their revolutionary futuristic sound in the late 1970s. Once imported in the US, their music influenced the black music scene in Detroit where DJs mixed their own sounds with this budding form of electro.
Later this new style of music found its way back to Europe, to the dance floors of the era's most influential clubs like The Hacienda in Manchester, before rap and dub had made an appearance. This year the Nuits Sonores festival is offering you the chance to relive musical history, with Robert Hood, Laurent Garnier and Grandmaster Flash joining the robotic pioneers on the line-up.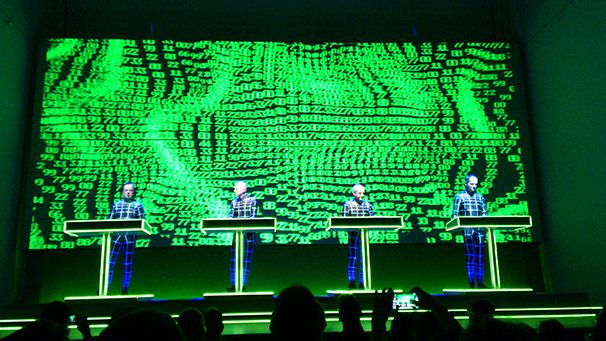 cc Alex Schweigert
Kraftwerk haven't unpacked their keyboards in France since 2005, but at the Marché de Gros in Lyon on the first Sunday in June, the four musicians will be bringing their new 3D show to the crowds. Don't expect new material, it's been almost 30 years since their last studio album and only Ralf Hütter remains from the founding members, but judging by their performance at Sonar festival last year, fans are not tiring of their music.
On Friday at the Marché de Gros, the new nocturnal centre of the festival, discover another piece of Detroit music history with Robert Hood, creator of techno label Underground Resistance with Mike Banks and Jeff Mills in 1989. In a city under the strain of bankruptcy, their musical collective breathed life back into the African Americain music scene.
The opening night of the Nuits Sonores welcomes internationally renowned French DJ Laurent Garnier who teams up with a new generation of German talent, Danilo Plessow – alias MCDE. Not long ago Garnier celebrated 25 years behind the decks, having started his career in 1987.

On Thursday one of the founders of modern hip-hop, Grandmaster Flash, will be gracing the stage of Lyon's club venue 'DV1'. Born in 1958 under the name Joseph Saddler, Grandmaster Flash signed up to Sugar Hill records in 1980, where his original mixing skills made the turntable a significant instrument for the future of hip hop.
As well as these forefathers of electro music, the 12th edition of the Nuits Sonores festival will hosts hundreds more artists, conferences and workshops between May 28 and June 1. For further details on line-up, tickets and locations, visit the festival's website.