Turkish police fired water cannon and tear gas on Thursday to prevent hundreds of protesters from defying a ban on May Day rallies and reaching Istanbul's central Taksim Square, the focal point of weeks of protests last summer.
Citing security fears, authorities shut down parts of the city's public transport system and deployed thousands of riot police, blocking access to Taksim, a traditional union rallying point surrounded by hotels, restaurants and shops.
Turkey: Istanbul 01/05/2014
Photo: Bora Bayraktar-euronews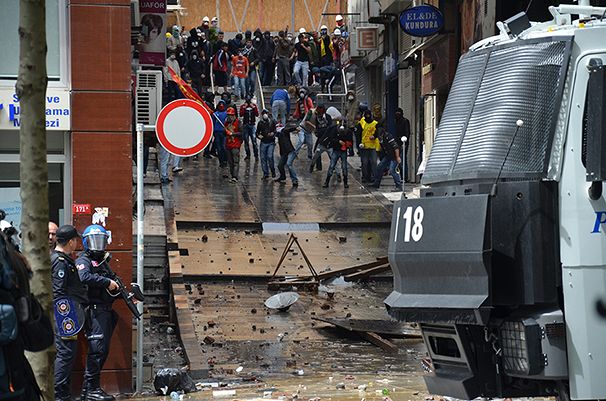 Photo: Bora Bayraktar-euronews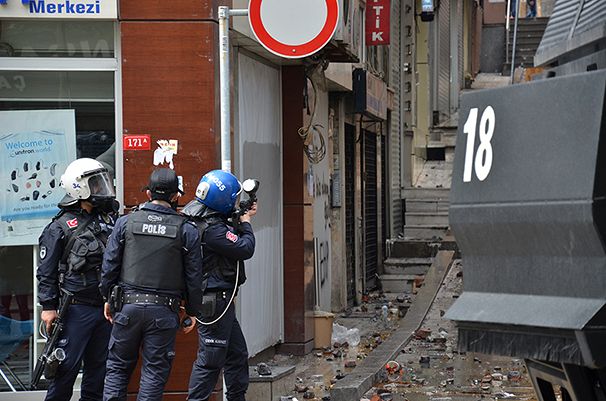 Photo: Bora Bayraktar-euronews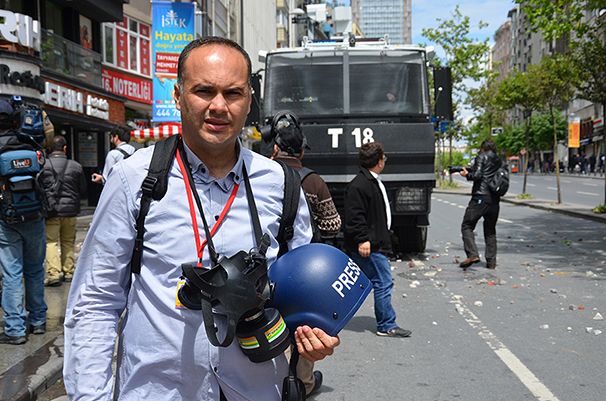 Photo: Bora Bayraktar-euronews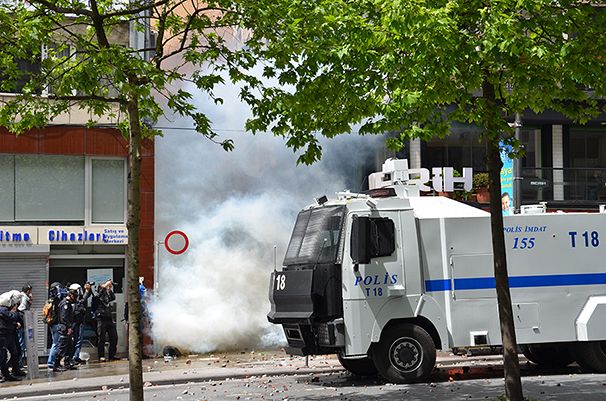 Turkey: Istanbul 01/05/2014
Photo: Anadolu Agency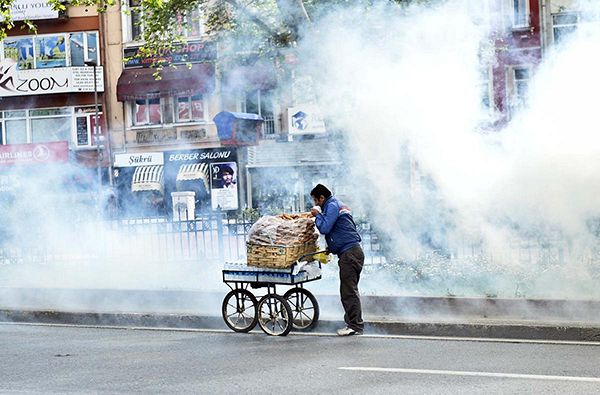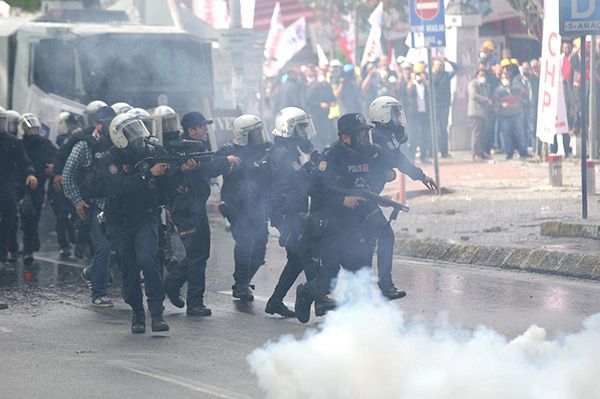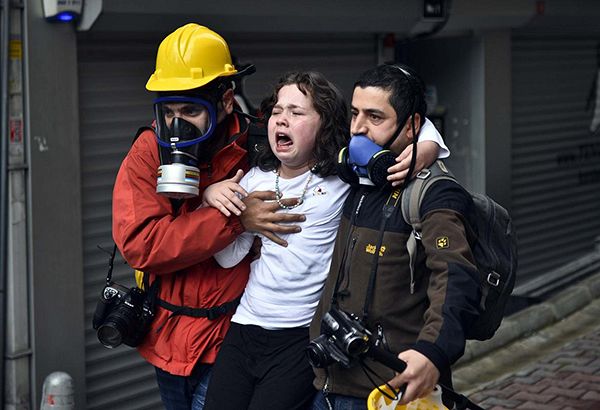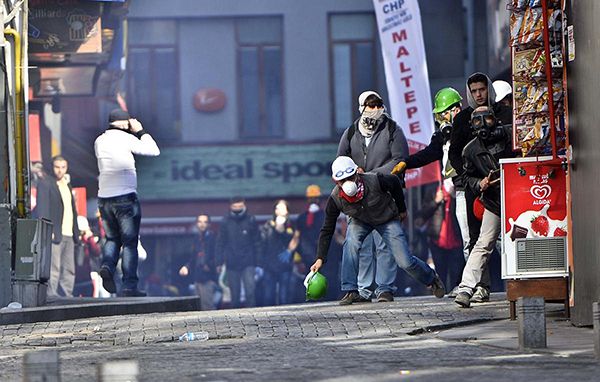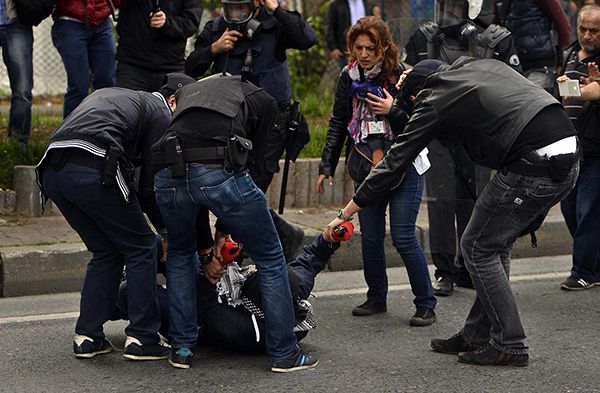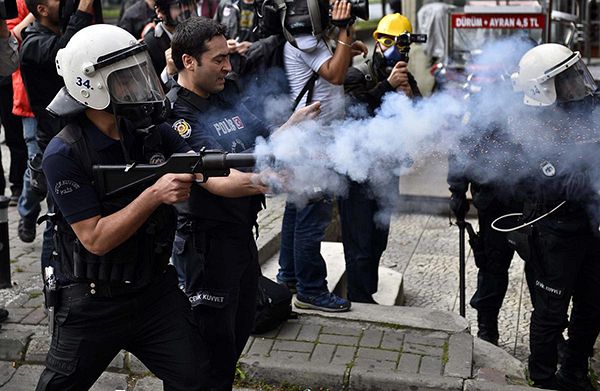 Photo: Anadolu Agency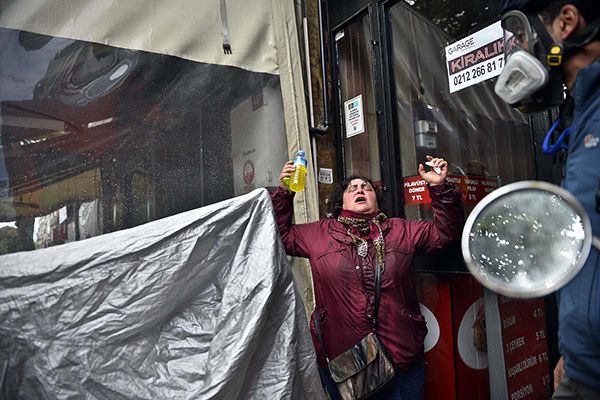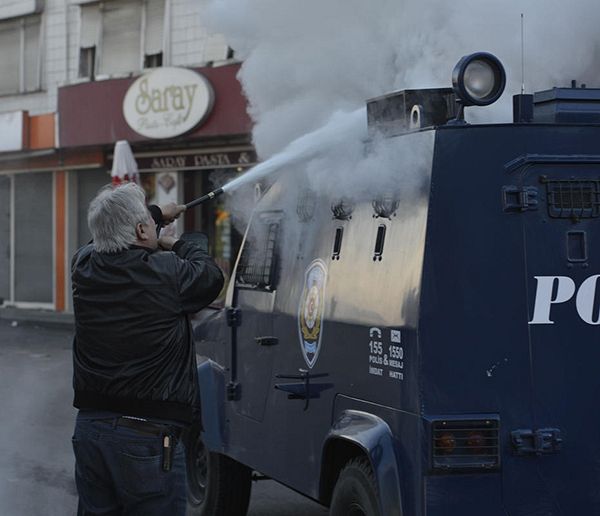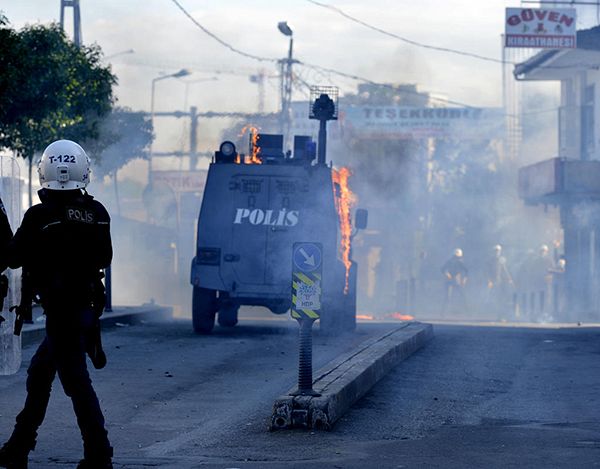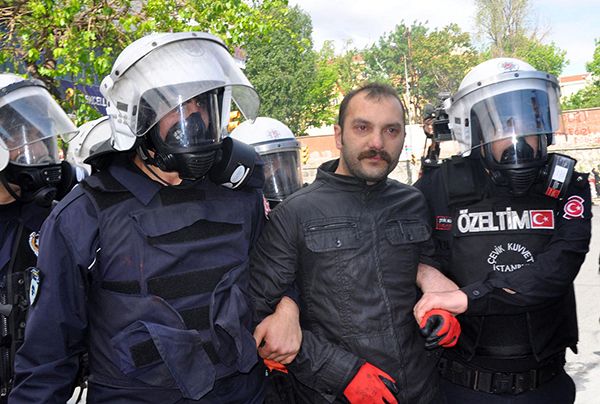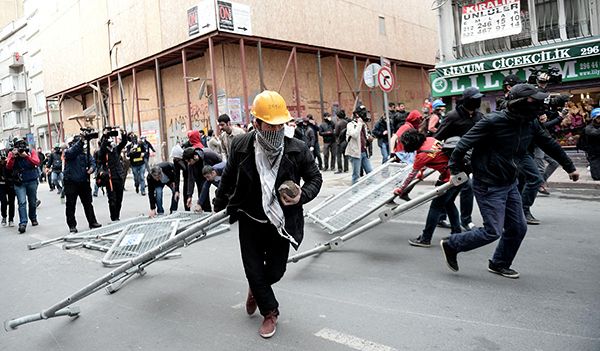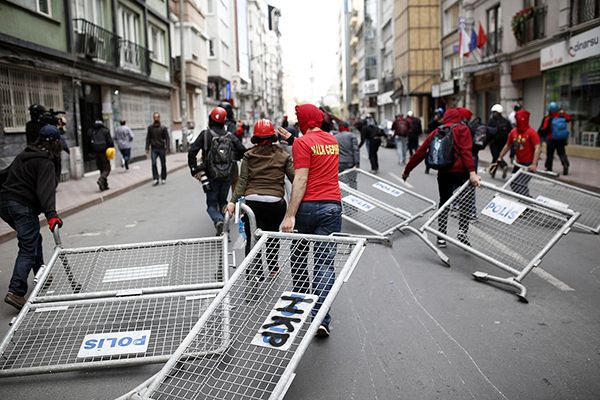 Flag-waving demonstrators attempting to breach police lines, some throwing fireworks and stones, were met with water cannon and tear gas in the Besiktas neighbourhood on the edge of the Bosphorus not far from Taksim, a Reuters witness said.
Prime Minister Tayyip Erdogan said last week he would not let unions march on Taksim. The government suggested instead the gathering should take place at a venue on the outskirts of Istanbul, but unions rejected that idea.
"We will be in Taksim despite the irrational and illegal ban. All roads will lead to Taksim on May Day, and our struggle for labour, equality, freedom, justice and peace will continue," the main unions said in a joint statement on Wednesday.
On the main Istiklal shopping street leading to Taksim, hundreds of police, some in plain clothes others in riot gear, sat outside shuttered shops. A few tourists were allowed on the usually heaving avenue after being searched at checkpoints.
The authorities issued a similar ban last year, leading to thousands of anti-government protesters fighting with police as they tried to breach barricades around the huge square, which in previous years was a focal point for labour demonstrations.
That violence was followed by mass protests that spread across Turkey late last May, in one of the biggest challenges to Erdogan's rule since his AK Party came to power in 2002.
"Give up your hope of Taksim," Erdogan said at a meeting of his ruling AK Party lawmakers in parliament last week.
Reuters