Cyprus abolishes maximum daily cash withdrawal limits
Comments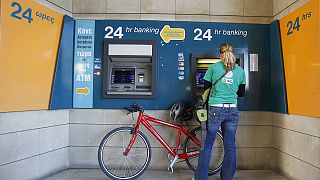 Cyprus abolished on Friday maximum daily cash withdrawal limits from bank accounts, a year after it imposed capital controls to prevent economic meltdown and capital flight under the terms of a painful international bailout.
In a decree issued by the finance ministry, the 300 euro limit per person per day was scrapped, along with restrictions on breaking fixed-interest time deposits prior to maturity.
The decree also allowed, under conditions, individuals to open bank accounts in other credit institutions.
REUTERS