South Africa: Jacob Zuma's €16.5m home security upgrades included swimming pool and amphitheatre - claim
Comments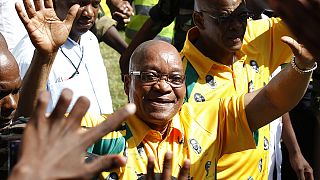 South Africa's top anti-corruption watchdog claims president Jacob Zuma has "benefited unduly" from a $23 million (16.5m euros) state-funded security upgrade to his private home that included a swimming pool, cattle enclosure and amphitheatre.
Zuma's conduct over the matter is "inconsistent with his office" and he should repay a reasonable part of the cost of the unnecessary, said public protector Thuli Madonsela in a report.
The release of the damning report comes just six weeks before elections in South Africa.
"The President tacitly accepted the implementation of all measures at his residence and has unduly benefited from the enormous capital investment in the non-security installations at his private residence," said Madonsela.
Madonsela described the cost overruns as "exponential" and said ministers had handled the project in an "appalling manner".
When news of the security upgrade first broke in late 2009 in the media, the cost was estimated at 65 million rand (4.4m euros). However, despite intense public scrutiny, the bill
ballooned to 246 million rand (16.5m euros) as the project and its costs spiraled out of control.
The total spending amounted to eight times the estimated present-day value of securing the home of Nelson Mandela, South Africa's first black president, who died in December aged 95.