UK: 'Horrendous cruelty' of woman who 'microwaved' kitten for eating goldfish
Comments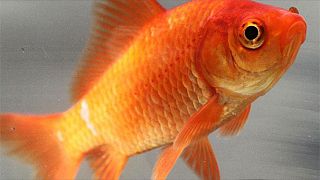 A woman who put her kitten in a microwave oven for eating her goldfish has today been jailed.
Laura Cunliffe, 23, put her four-month-old pet inside the device and set it to cook for five minutes, Barnsley Magistrates' Court heard.
The kitten was unable to get its breath back and died 90 minutes later.
District Judge John Foster, sentencing Cunliffe to 14 weeks in jail, said it was an "act of utterly horrendous cruelty".
Cunliffe, from Barnsley, South Yorkshire, in the north of England, admitted causing unnecessary suffering to an animal.
Cunliffe's defence barrister told an earlier hearing his client suffered from psychosis and depression.