Former Manchester United star Eric Cantona arrested over alleged London assault
Comments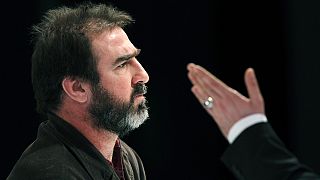 Former Manchester United star Eric Cantona has been arrested for allegedly assaulting a man in London, police said.
The Frenchman, infamous for kung fu-kicking a supporter in 1995, was detained after reports of an assault in the Primrose Hill area.
It is unclear at this stage whether charges will be brought against him.
A police statement confirmed: "Police were called to Regents Park Road, NW1, at 12.55pm on Wednesday 12th March, following reports of an assault. Officers from Camden Borough attended and a man in his mid-40s was arrested on suspicion of common assault.
"He was taken into custody and subsequently cautioned for common assault. The victim, a man, did not require medical assistance at the scene."