Mysterious case of 'two stolen passports' used on Malaysia Airways flight
Comments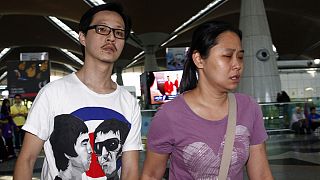 In a day of mysterious circumstances, two people on the original passenger list of the Malaysia Airways flight MH370 were found not to have been on the plane at all.
The Italian foreign ministry in Rome confirmed no Italian was on board. Reports suggest Luigi Moraldi, who was listed as passenger, had his passport stolen in Thailand in August 2013.
Similarly, a foreign ministry spokesperson in Vienna confirmed an Austrian, originally thought to be on the Boeing 777 from Kuala Lumpur, was safe at home. He, too, is said to have had his passport stolen in Thailand.
"Our embassy got the information that there was an Austrian on board. That was the passenger list from Malaysia Airlines. Our system came back with a note that this is a stolen passport," said the official.
Police found the man at his home in Austria.
Both reports have provoked speculation that other people were using the stolen documents on the flight.