Most wanted drug cartel boss "Shorty" Guzman captured in Mexico
Comments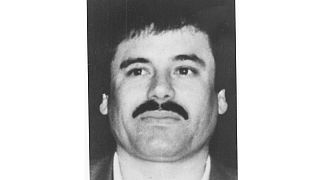 Mexico's most wanted man, drug kingpin Joaquin "Shorty" Guzman, has been captured in Mexico by U.S. and Mexican law enforcement officials, sources said on Saturday, in what would mark a major coup in a grisly fight against drug gangs.
A US government source, who spoke on condition of anonymity, said Guzman had been captured, without elaborating. A Mexican security source confirmed the capture, saying it took place in Mazatlan, a seaside resort in Guzman's northwestern home state of Sinaloa.
In Mexico City, presidential spokesman Eduardo Sanchez said authorities have "captured an individual in Sinaloa (state)" whose identity had not been confirmed.
Local television broadcast a photograph of a man it said was detained in the operation, who bears a resemblance to Guzman. The man had a small black moustache, and was shirtless. There were no apparent signs of violence.
Guzman, known as "El Chapo" (Shorty) in Spanish, runs Mexico's infamous Sinaloa Cartel and was even included on a Forbes' list of billionaires. The cartel has been fighting a brutal war with other gangs over turf and drug-trafficking routes to the United States.
The United States had placed a $5 million bounty on Guzman's head and authorities in Chicago last year dubbed him the city's first Public Enemy No.1 since gangster Al Capone.
Nearly 80,000 people have died in drug-related killings in Mexico since former President Felipe Calderon sent in the army in 2007 to quell the powerful drug bosses, a policy new President Enrique Pena Nieto has criticized but found tough to break with.
Guzman escaped a Mexican prison in a laundry cart in 2001 to become the country's most high-profile trafficker. He is believed to command groups of hitmen from the US border into Central America.
He was indicted in the United States on dozens of charges of racketeering and conspiracy to import cocaine, heroin, marijuana and crystal meth.
Reuters