After Flappy Bird's removal, smartphones with the app sold as relics on eBay
Comments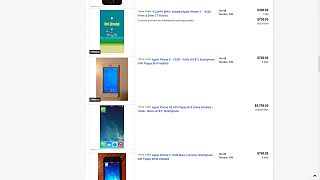 After the much publicised removal of the Flappy Bird game from the Apple and Google app stores, crafty netizens are jumping on the bandwagon.
To make a quick buck while the app is still in the spotlight, some are auctioning online smartphones with the game installed for several hundreds, even thousands, dollars.
Some initial prices, in the tens of thousands of dollars, are too outrageous to be taken seriously. For others, it seems to be a great way to get rid of their damaged smartphones. User Lil_j_42 is selling such a phone, with a caveat "Phone has one long crack on the screen, but it is completely functional." The current bid, the 23rd already, is at 51$.