Trayvon Martin shooter Zimmerman to 'celebrity box' with rapper DMX
Comments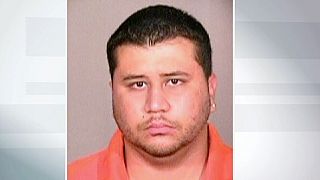 George Zimmerman, who was acquitted of second-degree murder last year in the shooting death of unarmed teenager Trayvon Martin, plans to take up celebrity boxing. His first opponent is reported to be US rapper DMX.
According to gossip news website TMZ, DMX declared: "I am going to beat the living f**k out him … I am breaking every rule in boxing to make sure I f**k him right up."
The place and time of the boxing match will be announced in a press conference next Wednesday. It will be organised by the company Celebrity Boxing run by former professional boxer-turned-event promoter Damon Feldman
Zimmerman's plans to enter the ring come after he successfully capitalised on his infamy in December by auctioning a flag painting on eBay, selling the artwork for just over $100,000, news agency Reuters reported.
Some of the proceeds from the event would go to an animal rescue charity, Zimmerman told Radar Online, but he declined to name the organisation. He also suggested he might not box again after the event. "Obviously if I get my butt kicked around, then no!" he told the website.
Since his acquittal, Zimmerman has had several brushes with the law. He has twice been stopped for speeding, once in Texas and again in Florida.
In September, Zimmerman was questioned by police after his estranged wife called authorities saying he threatened her with a gun. He was not charged in the incident, which occurred a week after she filed for divorce.
Zimmerman was arrested in November on domestic violence charges that were dropped last week after his girlfriend withdrew her complaint.
(with Reuters)