Greek central bank chief received bullets in mail
Comments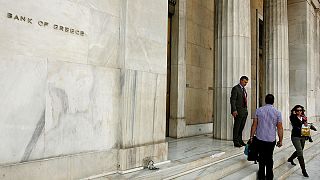 Greece's central bank chief received two rifle bullets and a threatening letter in a mailed envelope, police said on Friday. They said a previously unknown group called People's Punishers posted the envelope to central bank Governor George Provopoulos. They gave no further details.
An official at the Bank of Greece who requested anonymity said: "The letter was addressed to the governor. We immediately alerted the police." A second envelope containing two bullets was also sent to a prominent Greek journalist, police said.
Small bomb attacks against police, politicians, businessmen and journalists are frequent in Greece. Gun attacks have also risen recently amid growing public anger at a wealthy elite widely blamed for the country's debt crisis.
Last week a prosecutor filed charges against 25 businessmen and officials of defunct, former state lender Hellenic Postbank over bad loans the bank issued from 2008 to 2012. Last month unidentified assailants opened fire on the German ambassador's residence in Athens with a Kalashnikov assault rifle. No one was hurt.
In 2013 a little-known group called Cretan Revolution sent a similar letter containing a bullet to Finance Minister Yannis Stournaras, as a warning against planned home foreclosures.
REUTERS