All razzle but no dazzle at Hollywood's anti-awards ceremony
Comments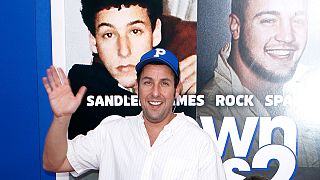 If you find yourself a tad nauseated by the festival of backing-slapping and self-congratulation that is the Hollywood awards season, then the Razzies, or Golden Raspberries will provide the perfect antidote. These are the anti-awards; a celebration of the epic fails of the silver screen over the past year.
The films and actors are judged on their artistic value, or lack of, rather than box-office success. So that means the top prizes usually go to Hollywood A-listers.
This year, in line for his second successive gong in the Worst Actor category is Adam Sandler for Grown Ups 2. He leads an ensemble cast in a 'comedy' about four childhood friends coming together again. Panned by the critics and dubbed Groan Ups 2 the movie still managed to gross $247, so perhaps the last laugh will be with Sandler.
He'll be up against some illustrious rivals; Robert Dinero, Johnnny Depp and Ben Stiller are all in the frame for Worst Actor.
Whoever wins, there's always added excitement in seeing whether they turn up or not to collect their prizes. Sandra Bullock and Halle Berry famously did, but it remains to be seen if anyone from this year's nominee list has a similarly robust sense of humour.
The Razzies are handed out on March 2, serving as a fittingly ironic curtain-raiser for the Oscars the following night.