Spanish princess Infanta Cristina charged with tax evasion and money laundering
Comments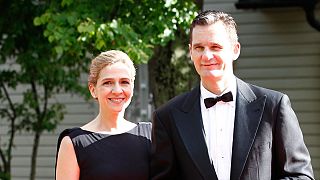 A member of the Spanish royal family has been charged with tax evasion and money laundering, it has emerged.
Infanta Cristina, daughter of King Juan Carlos of Spain, has been summoned to court over the accusations on March 8, report the newspaper El Pais.
Princess Cristina, 48, is married to Inaki Urdangarin, who has been charged with alleged embezzlement.
A trial of a member of the royal family would be without precedent in Spain.