Naked man left red-faced after getting stuck in washing machine
Comments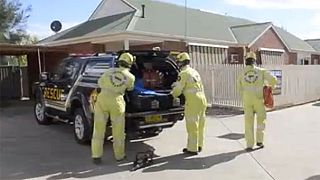 A naked prankster was left red-faced after reportedly getting stuck in a washing machine.
Fire crews in Mooroopna – a town 181km north of Melbourne, Australia – took 20 minutes to release him from the top-loading device.
Shepparton police sergeant Michelle De Araugo told local media the man had tried to climb into the washing machine to surprise his partner. But the game of hide-and-seek went horribly wrong when he became stuck.
''He was very well wedged in there and we were concerned for his health and wellbeing,'' Sgt De Araugo told Shepparton News.
''It was just a game gone wrong.
''It would be fair to say the gentleman was very embarrassed.''