An artist is making a name for himself by injecting some festive fun into classic works of art.
American Ed Wheeler, dressed as Santa, has been embedding himself into famous paintings, such as Botticelli, Da Vinci and Caravaggio.
Wheeler researches hundreds of paintings to identify ones that beckon a "Santa intervention".
Once a painting is selected, Wheeler embarks on a multi-step process to fully integrate Santa into the lighting, brushstrokes and tonal values of the work. The lighting in the studio must match that of the original artwork – this is critical to maintaining the fidelity of the original.
His work was exhibited at the Philadelphia Museum of Art between October and December 2013.
Napoleon Crossing the Alps
Inspired by: Jacques-Louis David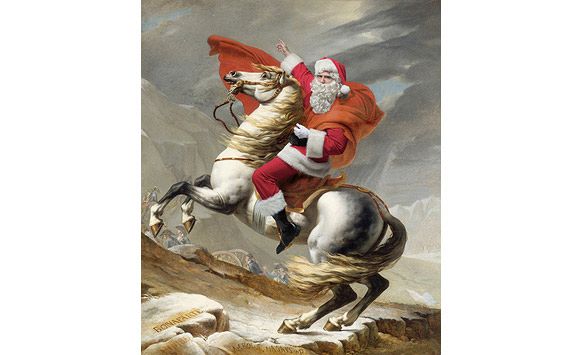 Inspired by: Leonardo da Vinci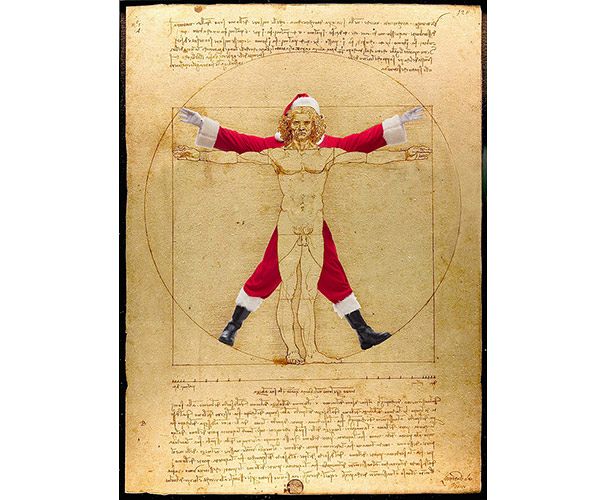 Inspired by Sandro Botticelli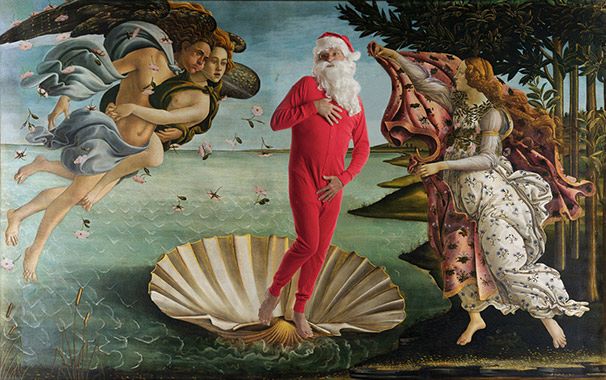 Inspired by Jacques-Louis David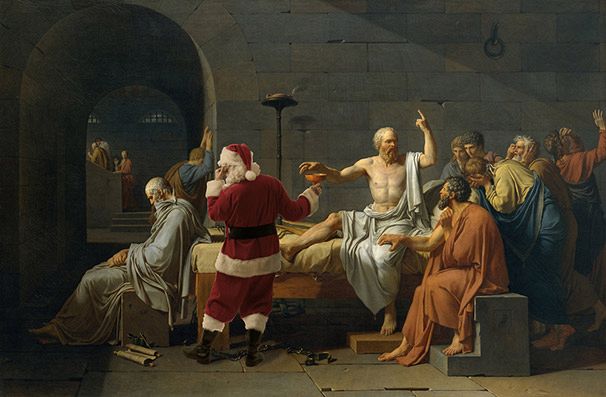 Inspired by Caravaggio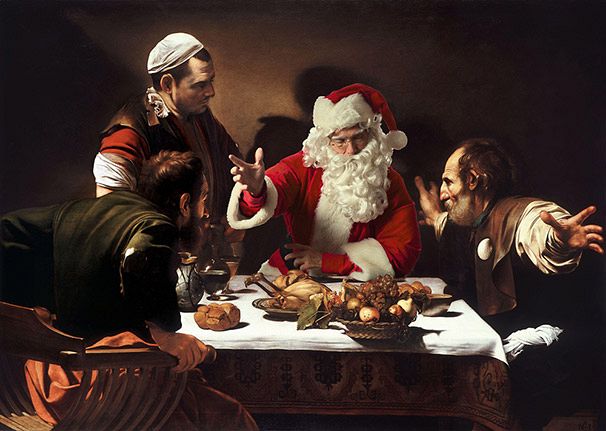 Inspired by: Henri de Toulouse-Lautre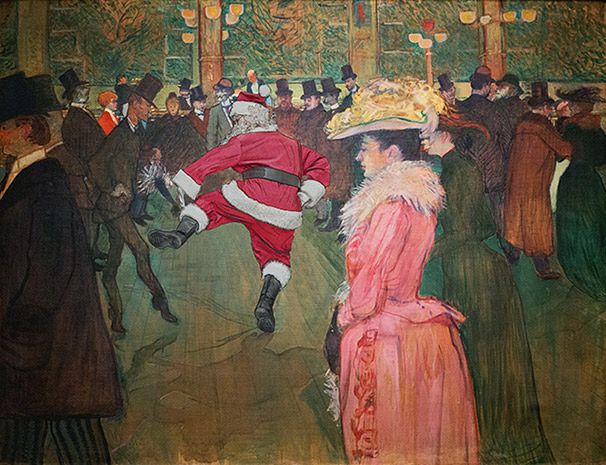 Inspired by: Johannes Vermeer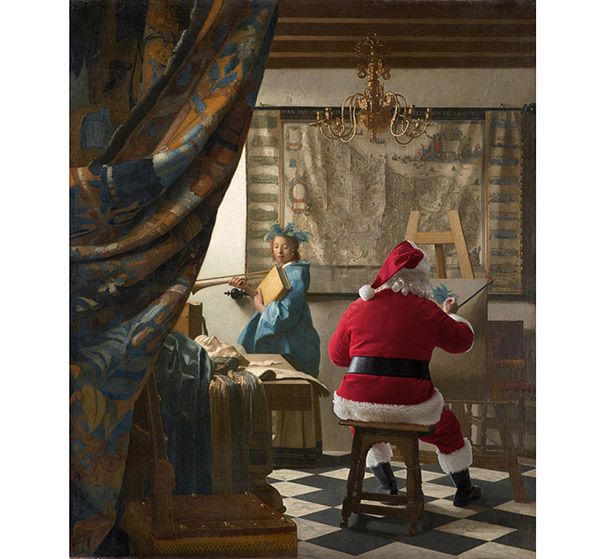 Inspired by: Degas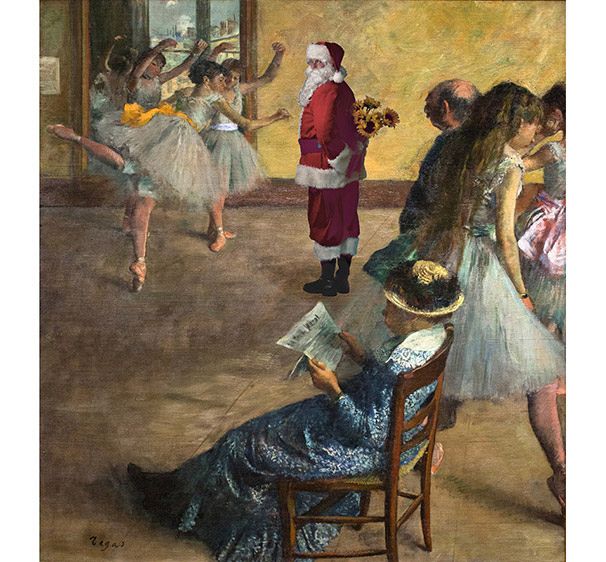 Plus sur www.santaclassics.com