Who is your person or people of the year for 2013?
Comments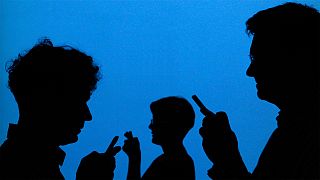 Who do you think has been the person or group of people for whom 2013 will be most remembered?
Euronews is asking for your suggestions before drawing up a shortlist of candidates which will then be put to a vote on our website. Last year, Euronews' viewers chose 15-year-old Malala Yousafzai as their Person of 2012 for her courage in standing up to the Taliban. Malala went on to be awarded the European Parliament's Sakharov Prize for Freedom of Expression.
In 2013 there are several individuals who have stood out from the crowd: Jorge Mario Bergoglio, who in March was elected Pope; Edward Snowden, the whistleblower who turned his own life upside down in order to reveal the highly controversial surveillance practices of the US government; Hassan Rohani, whose election as President of Iran has fuelled hopes of improved relations between Iran and the West. Or perhaps you can think of another personality who has had a significant impact on the world without necessarily making headlines.
Your suggestions could be groups of people; the Nobel Peace Prize this year was awarded to the Organisation for the Prohibition of Chemical Weapons. The person, or people, may come from the world of film, music, politics, sport or science. It can be anyone at all whom you deem worthy.
Leave your suggestions on Twitter, Facebook, Google+ or VKontakte and feel free to 'like', 'retweet' or recommend the choice of others. We will draw up a shortlist that will be put to a vote on our website before announcing who Euronews' viewers have chosen as their person or people of 2013.
Who do you think is the person of the year? Send your suggestions and we will make a shortlist

— euronews (@euronews) 5 Décembre 2013