French footballer 'trapped' in Qatar urges Zidane and Guardiola to help
Comments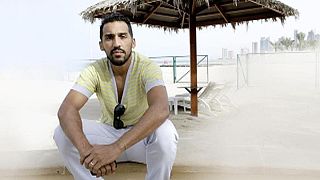 French footballer Zahir Belounis, who is trapped in Qatar after a pay dispute with his club, has written an open letter to former La Liga greats Zinedane Zidane and Pep Guardiola asking them to intervene in his case.
Real Madrid sporting director Zidane and Bayern Munich coach Guardiola served as ambassadors for Qatar's 2022 World Cup bid. The tournament was controversially awarded to the tiny Gulf emirate ahead of rival bids from Australia, Japan, South Korea and the United States.
33-year-old Belounis says he has been trying to recover two years of unpaid wages from top-flight Qatari side El Jaish.
More on Belounis' 'desperate' situation
"I haven't seen my family in France since June 2012 because my employer refuses to give me the exit visa needed to leave the country. This is a special document that only exists in this country and Saudi Arabia," Belounis wrote in his letter published by the Guardian newspaper.
"I know that you served as ambassadors for Qatar's 2022 World Cup bid. You did this with good intentions but the reality is that if Qatar does not scrap its "exit visa" system, then there will be hundreds, maybe thousands, of people trapped here," he wrote.
"In spite of all the good things that I could say about this country that has a sincere desire to do great things, I have been living a nightmare for several months because of the kafala system. This system is slowly killing me and many other people risk suffering in the same way," wrote Belounis.
Qatar's labour laws have been under the spotlight since the country was granted the right to host the 2022 World Cup. A UN investigation into working conditions there said it had found evidence of workers not being paid their wages.
Francois Crepeau, the UN's Special Rapporteur on the Human Rights of Migrants, was quoted as saying by AFP on Sunday that he was "also concerned about the level of accidents in construction sites, and hazardous working conditions resulting in injury or death."
FIFPro, the Netherlands-based union for footballers worldwide, wrote to FIFA chief Sepp Blatter on Wednesday, urging him to intervene and help what it called Belounis's "precarious situation."
But FIFA said on Thursday it was powerless to do so because the Frenchman had decided to challenge El Jaish in a Qatari court, rather than take the case to its own dispute resolution chamber.