A French footballer locked in a pay dispute with his former club in Qatar has spoken of his desperation over its refusal to grant him an exit visa and return home.
33-year-old Zahir Belounis has been stuck in the Gulf emirate with his wife and two young daughters after he took legal action against top flight side El-Jaish, claiming up to two years in unpaid wages.
"I don't think I can take it anymore," Belounis told Euronews by phone from Doha on Thursday morning. "I'm desperate. I'm not a criminal. I've done nothing wrong. Please help me."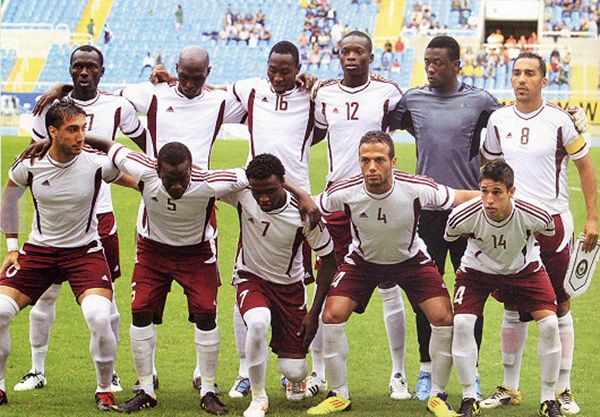 The footballer, who has also played in France, Switzerland and Malaysia, has been denied permission to leave Qatar unless he halts his legal challenge.
"He's sold everything. He doesn't even have a bed," said Zahir's brother Mahdi in a telephone interview. "He sold his TV. His kids' beds. Even their toys. Everything he had. Even his car."
"If you drop your claim, you have to sign a piece of paper that your club doesn't owe you anything," he added. "But you have no hope of getting anything after that."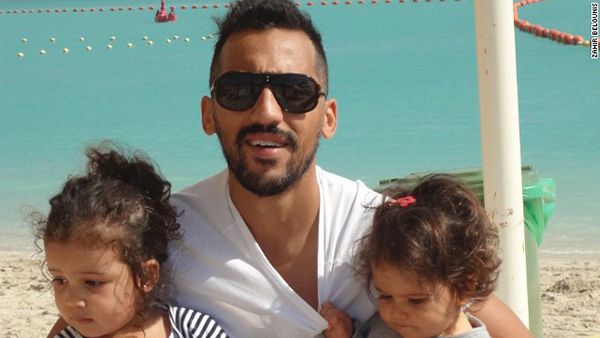 Calls made by Euronews to El Jaish and the Qatar Football Association seeking comment went unanswered.
FIFPro, the Netherlands-based international union for footballers, on Wednesday called on FIFA president Sepp Blatter to "unite the international football family and finally end the impasse." But football's world governing body said it is powerless to help Belounis.
"FIFA is unable to intervene in this matter given that Mr Belounis chose the option of contacting an ordinary court in Qatar instead of the second option available to refer to FIFA's Dispute Resolution Chamber (DRC)," FIFA said in a statement. "FIFA has to date received no contractual claim from Zahir Belounis against his Qatari club as well as any accompanying documentation to support his case."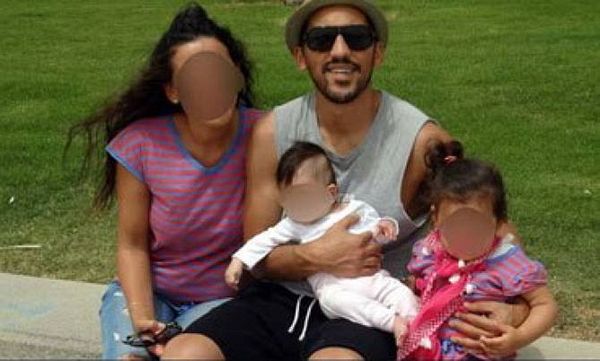 FIFPro said Belounis joined Qatari side El-Jaish in 2007. He later extended his contract until June 2015 but from November 2011 the club stopped paying his salary It describes the Frenchman's case as a "basic violation of human rights."
French President François Hollande raised Belounis' case when he visited Qatar in June, but the Elyseé's intervention failed to break the deadlock.
Belounis says he is a victim of Qatar's "kafala" sponsorship system, which prevents workers from leaving the country without the written permission from their employers.
Qatar's labour laws have been under the spotlight since the country was granted the right to host the 2022 World Cup ahead of bids from Australia, the United States, Japan and South Korea. Authorities there have been accused of violating the rights of foreign workers, who are building the new stadiums and transport links for the tournament.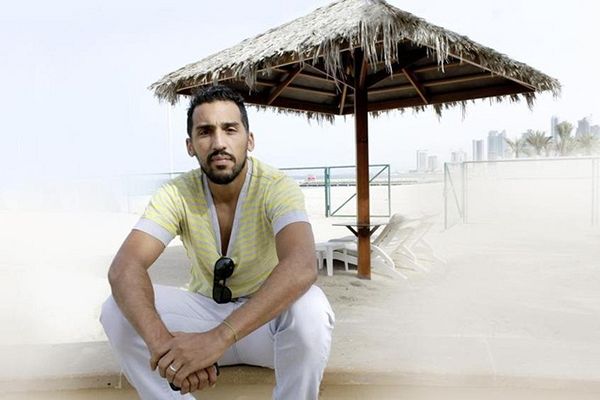 Francois Crépeau, the UN Special Rapporteur on the Human Rights of Migrants, wrapped up an eight-day investigation into working conditions in Qatar on Sunday.
"Many migrants face human rights violations in the workplace," he was quoted by the AFP news agency as saying. "Some are not paid their wages, or are paid less than agreed," AFP quoted him as saying. "I am also concerned about the level of accidents in construction sites, and hazardous working conditions resulting in injury or death.
Crépeau, echoing calls made by Human Rights Watch and the International Trade Union Confederation, also urged Qatar to scrap the kafala system.