No comment after internet black out ahead of Tajikistan presidential elections
Comments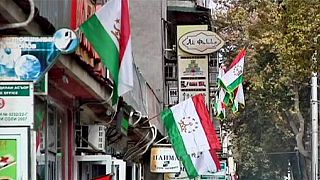 Officials in Tajikistan have refused to comment on the black out of two online news portals.
Access to YouTube and a popular nongovernmental website called Ozodagon was partially blocked ahead of presidential elections in the country.
Six candidates including the incumbent President Emomali Rahmon have been officially registered for the poll.
A source claimed the blockage of the two news portals had been ordered by the State Communications Service.