Pakistan police hunt man suspected of stabbing up to 30 women
Comments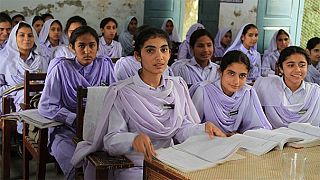 Police in Pakistan are hunting a man suspected of stabbing up to 30 women.
Law enforcers said the incidents had taken place mainly in the early evening in Chichawatni, a town 450 km south of Islamabad.
An award, amounting to the equivilent of €1,500, is being offered for information leading to his arrest.
"Most of the incidents occurred after sunset, but schoolgirls were also attacked for their home from school," said a law enforcement spokesman. "We can not confirm the exact number of incidents, but it is between 25 and 30," he added.