Is a deal with Iran within reach?
Comments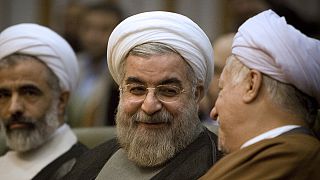 By Ali May, UK Correspondent
There has been a revival of hope over finding a diplomatic solution to Iran's nuclear dispute. This began when Hassan Rouhani was elected president in June and reignited when he and his Foreign Minister Javad Zarif demonstrated during the United Nations General Assembly in September that they come with a very different agenda compared to their predecessors.
A new round of talks is scheduled to take place in Geneva October 15-16 between Iran and the so-called E3+3 (France, Germany, China, UK, Russian and the USA) plus the EU.
The question everybody is asking is why has Iran changed so drastically overnight? The question comes from the knowledge that all big issues in the Islamic Republic – foreign policy, the nuclear programme, defence, and so on – are controlled by the Supreme Leader Ayatollah Ali Khamenei. That means change of government cannot have a significant effect in changing policy of that sort.
Why now?
"Iran's government now accepts that sanctions represent a clear threat to the regime itself," according to the president of Eurasia Group Ian Bremmer.
Since 2006 Iran has been imposed with sanctions that have curbed the Persian Gulf country's ability to trade internationally. As a result of the stringent oil sanctions by US and EU that came into effect in July 2012 Iran lost its position as the second-largest producer of crude oil in the Organisation of Petroleum Exporting Countries (OPEC), as reported by Bloomberg News. Iran's oil exports have dropped by half and last month it was only on the sixth place.
For a government that the majority of its income comes from sales of crude oil, there couldn't be a bigger blow. But apart from that, the domestic ailing economy and an inflation that tops 40 per cent, don't provide best ingredients for a happy population. With images of Tunisia and Egypt on their minds, Iranian authorities are mindful and aware that the situation may not be sustainable for too much longer.
Mr Bremmer notes that there is also similar will in the US administration, but for a different reason:
"The Obama back and forth over Syria leaves the White House in need of a win to demonstrate successful US engagement in the Middle East." Bremmer says he is optimistic that both sides are serious, "but that doesn't mean a deal is within reach."
The demands
"The US will ask Iran to halt production of 20% enriched material, eliminate the existing stockpile of that material, halt activity at the heavily fortified Fordo enrichment facility, accept a more intrusive inspection regime, and perhaps suspend the installation of new centrifuges," says Bremmer. "Iran is unlikely to accept all those demands without something comprehensive in return—if at all. But the limits on success are clear. Both Republican lawmakers in Washington and US allies in Israel are likely to define success differently than the White house does. And the US is still asking for a lot of things that will be difficult for Iran's government to accept. The sides remain far apart."
What is a good deal for both sides?
"A good deal for both sides, one that could be implemented within 3-6 months, would include some combination of concrete steps from Iran to significantly reduce its 'breakout capacity,' its ability to cross the enrichment threshold quickly, and sanctions relief that the supreme leader believes will reduce the threat that sanctions pose for the regime," says Mr Bremmer tells me. "Both sides would have to make substantial concessions, in other words, in the name of the sort of progress that builds confidence. It will also have to be a deal that does not draw a destabilizing reaction from conservative elements within Iran, Republicans in Washington, or the Israeli government. Criticism of the deal is one thing. A bid to undo it is another."
Iran's parliamentary speaker Ali Larijani, a former chief nuclear negotiator and very close to the Supreme Leader, told CNN's Christiane Amanpour October 8 that his country is ready for a deal.
"If the Americans and other countries say that Iran should not develop a nuclear bomb or should not move towards that, then we can clearly show and prove that. We have no such intention. So it can be resolved in a very short period of time."
The Geneva talks may provide the last real chance for both sides. US Secretary of State John Kerry and his Iranian counterpart have already had a brief conversation in New York. But all that has appeared as a diplomatic thaw between Iran and the West will be tested around a Swiss table with stakes that are high for all.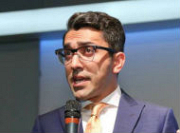 Ali Mayon Twitter – Facebook Page