Japan angry with Le Canard Enchaine over Fukushima Tokyo 2020 cartoon
Comments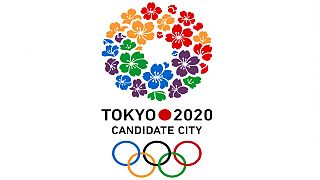 Japan has hit out over a French newspaper's cartoon showing deformed sumo wrestlers at Fukushima nuclear plant.
The piece – which appeared in the satirical Le Canard Enchaine – was a reference to concerns about leaks of radioactive water at the stricken plant and Tokyo winning the right to host the 2020 Olympics.
It showed two sumo wrestlers, each with an extra leg or arm, facing off with the Fukushima plant in the background. It had an annoucer saying: "Thanks to Fukushima, sumo is now an Olympic sport."
Japan says it will lodge a complaint through the French embassy in Tokyo.
"This cartoon hurts the feelings of those who suffered through the Great East Japan Earthquake," said chief cabinet secretary Yoshihide Suga, referring to the March 2011 earthquake and tsunami that wrecked the Fukushima nuclear plant, triggering the world's worst nuclear disaster since Chernobyl. "It is inappropriate and gives a wrong impression of the Fukushima contaminated water issue. It is extremely regrettable."
Japan was angered last year after a French broadcaster used a composite picture that showed Japanese national soccer team goalie Eiji Kawashima with four arms and the caption "Fukushima Effect" about a save he made in a game between the two nations. The broadcaster subsequently apologised.
Japan was chosen as host for the 2020 Olympics on Sept 7, beating Madrid and Istanbul despite the issues posed by the Fukushima plant, some 230 km (140 miles) from Tokyo.
The crisis shows no signs of ending. The operator of the plant said on Wednesday September 11 that levels of tritium – considered one of the least harmful radioactive elements – spiked more than 15 times in groundwater near a leaked tank over three days this week.