The streets of the UK are being transformed into the world's largest art gallery as part of a new project, "Art Everywhere".
The innovative two-week campaign will hijack billboards at bus stops, roundabouts, train stations and other public spaces to exhibit famous works of art by British artists that have been chosen by the public over the last few months.
The original list of 100 works of art was put forward by expert curators. The selection of the final 57 pieces was then made by the public, through polls on social networking sites such as Facebook and Twitter. The public's favourite, which triumphed in the surveys, was 19th century masterpiece "The Lady of Shalott" by John William Waterhouse (pictured above).
Impressively, the organisers have managed to convince the owners of tens of thousands of prime advertising spaces to donate the billboards for free. As a result, they predict 9 out of 10 people will get to see a piece of British art work over the next two weeks.
2nd place: John Everett Millais, "Ophelia" 1851–52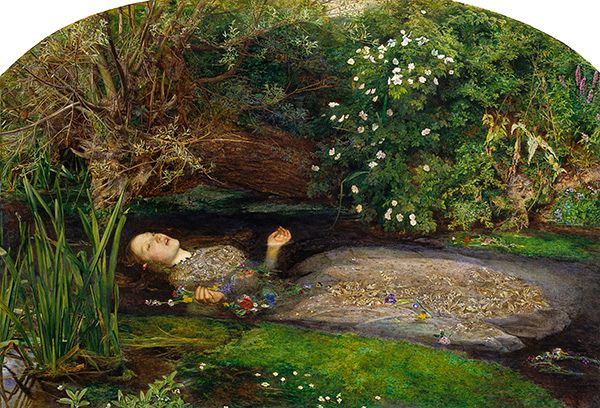 The event is the brainchild of Richard Reed, the co-founder of Innocent Drinks. Earlier in the year he told UK newspaper the Independent: "Our vision this summer is that we want to flood the streets of the UK with the greatest art this country has ever created…There is no agenda beyond that. It's about putting beautiful wonderful things in as many places as possible to be seen by as many people as possible."
The campaign also marks the first national art project to be partially funded by members of the public. In addition to the original budget of £140,000 (160,000€), the rest of the funds were raised through a crowd-funded model. The initiative offered a reward for each public donation over £3 (3.50 euros), ranging from badges and posters, to bags and large-scale prints, depending on the size of the contribution.
4th place: John Singer Sargent, "Gassed"1919


The various partners behind the event hope it will encourage debate and discussion and bring art to those who may not otherwise visit galleries.
Writing about the campaign, Stephen Deuchar, Director of the Art Fund, explained: "If this extraordinary undertaking affects people's lives in some way, as I believe it must (whose day will not be altered by seeing Martin Creed's ambiguously reassuring neon message 'Everything is Going to be Alright'?) it will have accomplished its mission, and it will have helped draw attention to the glories of public museum collections as well the quality of British creativity through to the present day."
Art Everywhere is currently a one-off event but organisers are hoping that it will be back in the future.
6th place: JMW Turner, "The Fighting Temeraire" 1839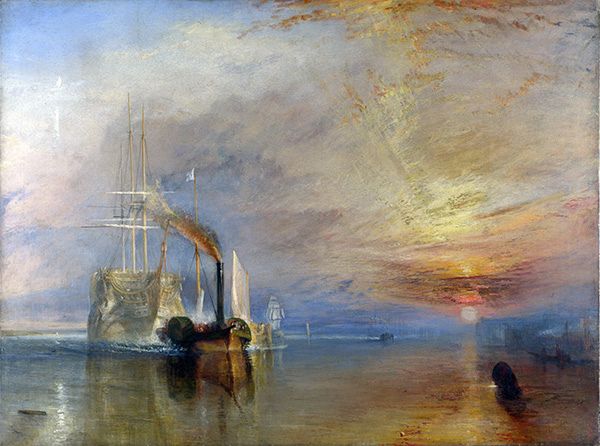 The top ten
1. John William Waterhouse, The Lady of Shalott (1888)
On display at Tate Britain, London
2. John Everett Millais, Ophelia (1851-52)
On loan from Tate to Pushkin State, displayed at the Museum of Fine Arts, Moscow
3. Francis Bacon, Head VI (1949)
On loan to Manchester Art Gallery
4. John Singer Sargent, Gassed (1919)
On display at Imperial War Museum, London
5. Lucian Freud, Man's Head (Self Portrait I) (1963)
On display at Whitworth Art Gallery, Manchester
6. JMW Turner, The Fighting Temeraire (1839)
On display at The National Gallery, London
7. Alfred Wallis, Five Ships – Mount's Bay (1928)
In storage at Kettle's Yard, Cambridge
8. LS Lowry, Going to the Match (1953)
On loan from the PFA to Tate Britain
9. James Whistler, Bridge, Nocturne: Blue and Gold – Battersea (circa 1872-1875)
On display at Tate Britain, London
10. Cornelia Parker, Cold Dark Matter An Exploded View (1991)
In storage at Tate