Actress Karen Black dies at age 74
Comments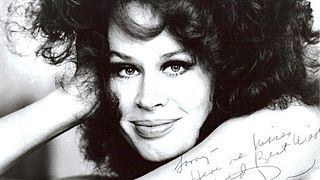 U.S. actress Karen Black, who played leading roles in 1970s films "Five Easy Pieces" and "Nashville," died in Los Angeles on Thursday, her representatives said. She was 74.
Black died at West Hills Health & Rehab Center and had been suffering from cancer in recent years, her publicist Elliot Mintz said.
Black was best known for her role as Rayette, the big-dreaming waitress in the 1970 working class drama "Five Easy Pieces," in which she starred alongside Jack Nicholson.
The role earned Black a Golden Globe award for best supporting actress and an Oscar nomination.
She also played a prominent role as a country singer in the ensemble cast of Robert Altman's 1975 musical drama "Nashville."
Black was diagnosed with ampullary cancer, which is similar to pancreatic cancer, in 2010, and made headlines earlier this year after turning to the Internet to help fund her medical treatment. She and her husband raised about $62,000, according to her fundraising page.
Illinois-born Black won another best supporting actress Golden Globe award for the role of mistress Myrtle Wilson in 1974's "The Great Gatsby" and was also lauded for her role as an aspiring actress in the 1975 drama "The Day of the Locust."
She also played a small part as a prostitute in the 1969 counter-culture road movie "Easy Rider," which starred Peter Fonda, Dennis Hopper and Nicholson.
REUTERS