Caroline Kennedy to be named US ambassador to Japan
Comments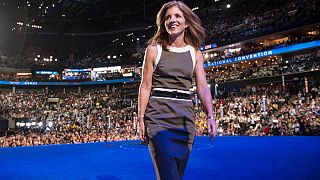 Caroline Kennedy is to be named US ambassador to Japan, according to an announcement made by Barack Obama on Wednesday July 24.
Japan and the USA are close allies with a mutual awareness of the importance of their relationship. In recognition of this, the US has historically appointed well-known political figures, such as former Vice President Walter Mondale, to the post of ambassador.
Kennedy, the daughter of the late John F. Kennedy, certainly qualifies as a well-known political figure. The Kennedy name has been synonymous with US Democratic politics for decades. Caroline Kennedy's late uncle Edward Kennedy championed Barack Obama during his election campaign, which greatly aided his candidacy. Kennedy's father, John, rose to the rank of president and another uncle, Robert, was a US Senator for the Democrats. Both were assassinated at the height of their respective political careers.
Continuing on a similar political path, Caroline Kennedy is an active political figure on the Democratic scene, and has been a prominent supporter of Barack Obama from as early as 2008. In addition, she chairs an advisory committee at the Institute of Politics at Harvard University.
Despite Kennedy's inexperience in diplomacy, Tokyo seemed to welcome the news. In a statement on Thursday, Chief Cabinet Secretary Yoshihide Suga expressed Japan's interest in forging an even closer relationship with Obama:
"I hear she is very close to President Obama," he said. "The ambassador will play an extremely important role in conveying matters directly to the president so we'd like to welcome that."
Caroline Kennedy's appointment as ambassador to Japan is subject to Senate confirmation.
Image credit: Barack Obama on flickr