Reunion Island: teenager killed by shark attack
Comments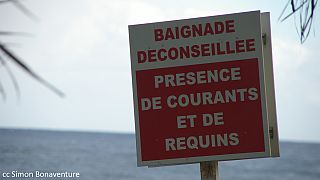 A 15-year-old girl was killed by a shark on Monday while swimming just metres from the shore of Reunion Island in the Indian Ocean.
The horrifying attack, which happened in Saint-Paul's Bay, was witnessed by a friend of the young woman who had left the water moments earlier, according to the AFP news agency.
Officials said the two girls were swimming in an unsupervised area where bathing is forbidden due to the high number of sharks. It is reported police and other rescue services launched a search for parts of the girl's remains.
"The conditions of this attack are very surprising. You would not think that a shark could come so close to the shore," a local official said.
It is the first time a swimmer has been killed by a shark at Reunion, although this is not the first shark attack of the island. Five people have died since 2011, including two this year.
Last May, a 36-year-old male tourist was attacked by a shark while surfing. After this incident and several protests from the surfing community, protective drum lines were installed where the young man was killed. This preventative measure has been planned for Saint-Paul's Bay as well.
This increase in attacks has intensified a debate between surfers and ecologists, the first wanting the sharks to be culled and the latter wanting to preserve and save the species.