Pakistan president's security chief killed in suicide attack
Comments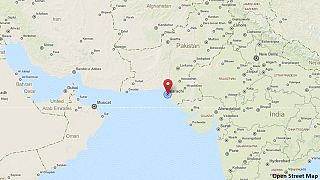 Pakistani President Asif Ali Zardari's security chief was killed in a suspected suicide bomb attack in the volatile port city of Karachi on Wednesday, police said.
A senior police officer in Karachi told Reuters that Bilal Shaikh – Zardari's close aide – was killed along with two other people. About a dozen others were wounded.
"It seems that the suicide attacker walked up to Bilal Shaikh's vehicle and blew himself up outside the front passenger seat of the vehicle where Shaikh was seated," said police officer Raja Umar Khattab.
Reuters