Moldovan politicians can't take Communion
Comments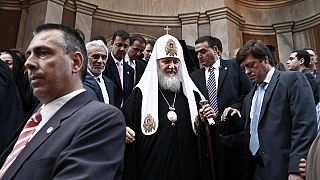 Moldova's Orthodox Church says it has banned government officials from taking Holy Communion because of their stance on gay rights.
The church said that it would call for nationwide protests unless the government amended a law protecting homosexuals, bisexuals, and transgender individuals from discrimination.
Earlier this week, the Council of Europe's Venice Commission ruled that a Russian law against "homosexual propaganda," as well as similar local laws in Ukraine and Moldova, are illegal and should be repealed.
Source: Radio Free Europe