US economy to recover faster than Europe in 2013: OECD
Comments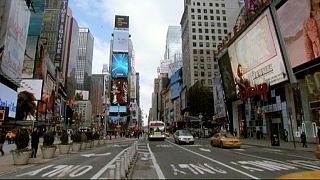 The United States' economy will recover faster than Europe this year, according to the OECD.
It says stimulus policies will help the US grow by 1.9 percent this year.
Stronger growth is forecast for Japan, after the government there rolled out new spending plans.
The Paris-based think tank paints a less rosy picture for austerity-hit eurozone, which it reckons will shrink by 0.6 percent.
That's a far deeper contraction than the 0.1 percent that the OECD initially predicted six months.
The organisation argues deep spending cuts, weak confidence and tight credit conditions are hampering Europe's recovery.
It says the European Central Bank should consider printing money to buy government bonds from the private sector as a means of rebooting the economy.
The idea is that it would provide fresh financing to banks, which could then lend more cash to companies and individuals, boosting job creation and stimulating demand.