Greece seeks coalition after tight vote
Comments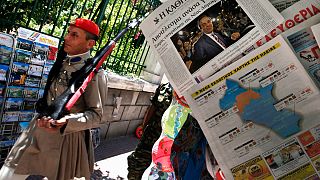 After a nailbiting election, the race to form a new government in Greece has begun. For the winner, New Democracy leader Antonis Samaras, who will now try to form a coalition, the result is a victory for Greece's future in the euro. Europe's leaders also appear to have breathed a collective sigh of relief.
To get more insight in the Greek electoral result, we spoke to Nikos Konstantaras, editor in chief of Greek daily Kathimerini.
To see the full News+ and interview, click on the video above.