Classified documents found at home of former US Vice-President Mike Pence
Comments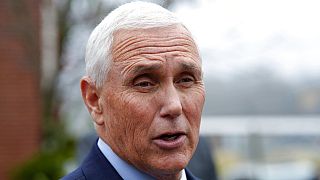 -
Around 300 documents with classified markings have been discovered in former US Vice-President Mike Pence's Indiana home.
His lawyer, Greg Jacob, said that Pence "engaged outside counsel, with experience in handling classified documents, to review records stored in his personal home after it became public that documents with classified markings were found in President Joe Biden's Wilmington residence."
Jacob added that there was only a "small number" of papers that "were inadvertently boxed and transported to his personal home at the end of the last administration" adding that Pence had been unaware of their existence.
The White House refused to comment.
"Look, I'm not going to comment on any ongoing criminal investigation or any investigation," said White House press secretary Karine Jean-Pierre. "As you all know, the Department of Justice is independent and we will not politically interfere. We've been very, very clear about that under this president. The president has been very clear since his campaign promises."
It's the latest in a string of discoveries of confidential information in private residences.
The Department of Justice is already investigating the discovery of classified files in President Joe Biden's home in Delaware and his former Washington Office, as well as former President Donald Trump's Florida estate.
All deny any wrongdoing.
Watch video in player above.