Children among those kidnapped in Burkina Faso last week
Comments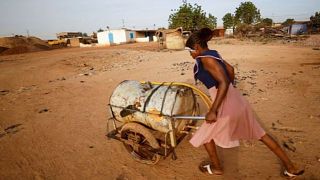 It has come to light that children were among those abducted by suspected jihadists in Burkina Faso last week. Original reports stated 50 women were taken - but this latest development puts the number closer to 60.
"These abductions were carried out on January 12 and 13 respectively in the villages of Liki-Boukouma with around forty victims, and Sirigni with around twenty victims," ​​Rodolphe Sorgho, governor of the Sahel region, said.
"The victims were looking for edible wild leaves and fruits when they were apprehended and taken to the localities of Gasseliki and Gorguel", according to the prosecutor, who specified that an investigation had been "immediately opened for the purpose to identify and arrest the perpetrators".
Arbinda is located in the Sahel region, an area under blockade by jihadist groups, which makes it difficult to supply with food - and pushes local people to seek food beyond the villages.
On Monday, Sorgho said that searches were underway to find the abductees in the north of the country.
"All means are implemented, on the ground and air plan to find these women", he added.
Jihadi violence linked to al-Qaida and the Islamic State group has overrun Burkina Faso, killing thousands and displacing nearly 2 million people in the West African nation. 
The failure of successive governments to stop the fighting has caused widespread discontent and triggered two military coups in 2022, the second against the first military regime to seize power.
The military junta that seized power in September, vowing to restore security, is still struggling to stem the violence.