Brexit will leave UK worse off in all scenarios: leaked government report
Comments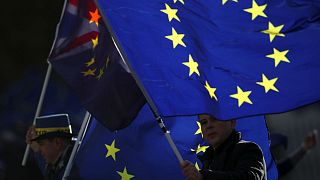 The UK will be worse off outside the European Union no matter what deal is struck with Brussels, according to a government assessment leaked to BuzzFeed News.
The leaked report, titled 'EU Exit Analysis - Cross Whitehall Briefing' and drawn up for the Department for Exiting the EU, is said to look at the likely impact of three of the most plausible Brexit scenarios.
According to the report, analysts found that growth over the next 15 years could be up to 8% lower than current forecasts in a "no deal" scenario.
If the UK was able to agree on a comprehensive free trade agreement with the EU, growth would be 5% lower in the same period.
In the best of the three scenarios, where Britain remains in the single market through membership of the European Economic Area, growth would still be lowered by 2% in the longer term.
When asked about the findings, a spokesperson said the government was "undertaking a wide range of ongoing analysis in support of our EU exit negotiations and preparations."
"We have been clear that we are not prepared to provide a running commentary on any aspect of this ongoing internal work," the spokesperson added in a statement to Euronews.
According to BuzzFeed, the leaked document showed that almost every sector of the economy would be negatively impacted in all scenarios, and every UK region left worse off, while London's status as a financial centre would be seriously eroded.
All three scenarios assumed that a trade deal with the US would be concluded, and would benefit GDP by around 0.2% in the long term.