Which EU countries have the noisiest neighbours?
Comments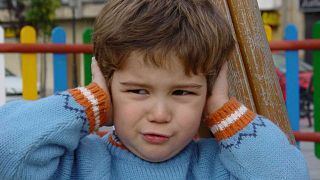 Of all the 28 EU member states, the country that suffered the most at the hands of rowdy surroundings was Malta at 26.2 per cent.
This could be linked to the country's population density—it has the most inhabitants per kilometre squared (1,260/km²) of any European country, aside from Gibraltar (UK), Monaco and Vatican City.
Germany (25.1 per cent) and the Netherlands (24.9 per cent) closely followed Malta with around quarter of their populations reporting noise from their environment.
The lowest proportion of noise irritation from neighbours was recorded in Ireland (7.9 per cent).
Again, this could be attributed to Ireland's sparse population. At only 65 inhabitants per kilometre squared, the chance of noisy neighbours ruining a good night's sleep is greatly reduced.
Just above Ireland were Croatia (8.5 per cent), Bulgaria (10 per cent) and Estonia (10.4 per cent).
Which factors influenced susceptibility to noise?
Unsurprisingly, those living in cities (23.3 per cent) reported over double the amount of noise disturbance from the street or neighbours than those in rural areas (10.4 per cent).
An additional factor that influenced sensitivity to noise was the number of inhabitants living in one residence, with the percentage decreasing the more people living in the household.
Almost 20.8 per cent of single people claimed to have been disturbed by neighbourhood noise, as opposed to 17.8 per cent of two-adult households and 16.6 per cent of residences lodging three or more adults.
Similarly, the share is higher for households without dependent children (18.4 per cent) than for those with dependent children (17.5 per cent).
Cultural differences could mean that what participants reported as a noise disturbance varied from country to country.
The Eurostat data is based on survey answers and therefore reflects peoples' perceptions of how noisy their neighbourhoods are, not the actual level of noise in each area.