Australians to vote on same-sex marriage
Comments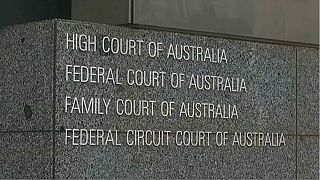 Australia's High Court has rejected two legal challenges to the centre-right coalition government's proposed postal vote on whether to legalise same-sex marriage.
Opponents of the vote had protested, arguing the government needed the support of parliament to hold the ballot.
A postal vote will let Australians weigh in on same-sex marriage, but legalization still depends on lawmakers https://t.co/7OTIzKMS9Y

— New York Times World (@nytimesworld) 7 septembre 2017
What happens now?
Australians will begin voting in the non-compulsory ballot as early as next week.
The highly-contentious, non-binding plebiscite has provoked heated debate in the country.
A result is expected in November.
What do the polls say?
Recent research suggests two-thirds of Australians support same-sex marriage.
What happens if the public vote to back same-sex marriage?
Prime Minister Malcolm Turnbull says Australia's Marriage Act will be changed by the end of the year.