Asteroid Florence to skim the Earth tomorrow
Comments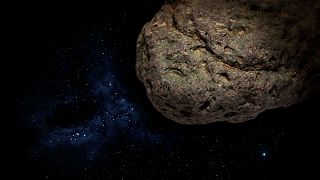 A space rock named "3122 Florence" is set to pass close to the Earth just after midday CET on Friday, September 1.
The giant asteroid measures around 4.4 km in diameter making it the largest object to journey over us in more than a century.
Why is 3122 Florence's appearance significant?
It is the largest asteroid to come this close to the Earth since NASA records began, according to the space agency, and won't travel past again until after the year 2500.
Florence is set to remain around seven million kilometres above the Earth.
Will I be able to see it?
The space rock will not be visible to the naked eye but is big enough to be seen in small telescopes, and maybe even in binoculars.
If you don't have this equipment to hand, the Virtual Telescope Project will offer a live stream of the asteroid.
Does the asteroid pose a threat?
Earth's inhabitants aren't in any danger, as Florence will not get close enough to us to cause any damage.
To put this into perspective it will remain several times further away than the moon.