Suspected Berlin attacker Anis Amri shot dead in Milan
Comments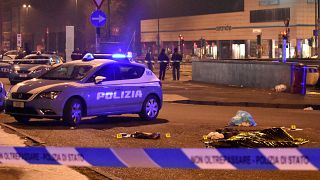 The journey of Europe's most wanted man, Anis Amri finally came to an end after police in Milan shot him dead in the early hours of Friday morning.
The 24-year-old Tunisian had travelled some 1500 kilometres via France before being eventually stopped in Italy.
The Berlin market attack suspect is said to have pulled out a gun after two policemen stopped him near a train station in the northern Italian city.
A senior officer from Milan police said: ''The foreigner tried to hide behind the car in order to shoot at police again, and possibly kill them. The other agent moved around the car and fired, shooting him dead."
One of the officer's, who has been named as Cristian Movio, was wounded in the shoulder though his condition is not said to be life threatening.
In Germany, Chancellor Angela Merkel is reported to have expressed relief that the suspected attacker has been neutralised, but also warned the case raised many questions over security.