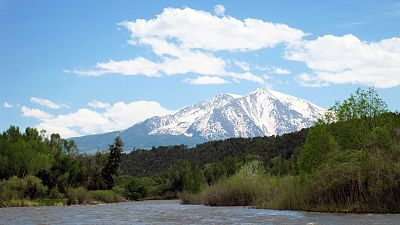 If you love nature, mountains and hiking you should explore Aspen, Colorado. This friendly town is full of adventure in the summer offering fly fishing of their local trout, whitewater rafting, hiking, mountain bike trails, golf, tennis, and horseback riding. Nearby road trips include Vail that has a quaint village with slightly more Austrian flair and Denver, the state capital.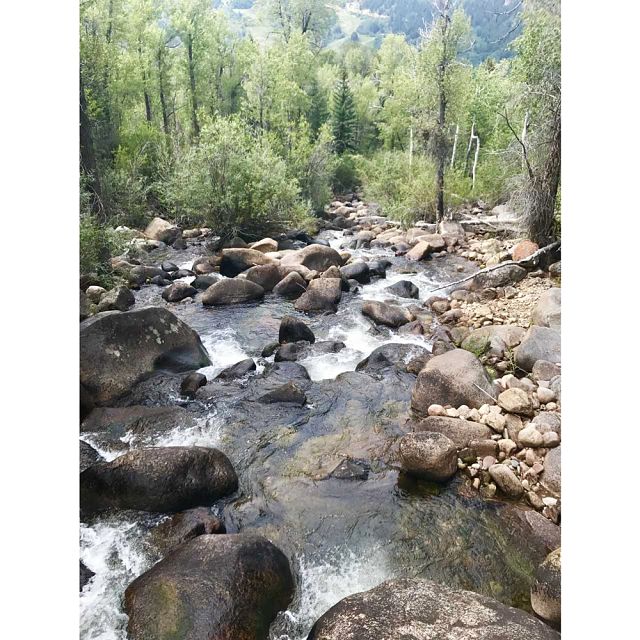 A sight
The Devil's Punchbowl is a secret small pool hidden in between rocks deep enough to dive or cannon-ball into. The natural swimming hole is located off the main road a few km outside of Aspen. Many visitors venture and gather at this kid-friendly spot to spectate or cool down. With it's freezing cold waters coming from the mountains be prepared.
If you're a hiker there are many trails to enjoy, my favorite being the Brazos River waterfalls, a more intense hike with incline is the Ute, Hunters Creek passes along a marvelous river that's easy for kids, dogs, or family to join and if you feel like a longer alternative you can reach the top and walk down Smuggler on the other side. Lengthier hikes can last hours, for example a hike up Aspen mountain, also called Ajax is two hours or you can cheat the fitness and opt for the Gondola round trip at $24 and picnic on top with a spectacular view. Maroon Bells is a must, take the 20 min bus ride from town straight up, various hikes are possible once you're on the top.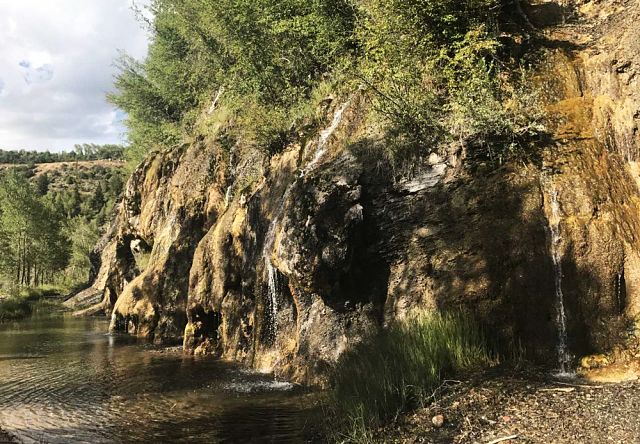 A hotel
The Little Nell is centrally located in town at the base of Ajax (Aspen) mountain. With its heated pools, it's a great bar for an aperitif or dining that can be followed by a quick trip up the slopes with its easy Gondola access. This village offers many apartment rentals through Airbnb or other portals so you can feel like home away from home. The Hotel Jerome has a little heavier traditional cowboy lifestyle feel with a happening bar, especially during winter months.
A restaurant
If you're in town there are many casual places to grab a lunch bite like Peaches Corner Cafe for an organic healthier option or
HOPS
Culture, a craft-beer focused restaurant-bar, that serves comfort foods. For dinner, everyone tries the fine dining offered at Cache Cache, a see and be seen in spot that also has a fun bar. Casa Tua, in town, is well located and offers a terrace for lunch or evening dining. Most of these places are easy to walk to and from, depending on your hotel. I like the hotel bars if you want to start early since most tourists are meeting friends or spend time with family and children in these conveniently located spots close to the gondola in winter months.
A purchase
Filled with art galleries this town has many unique finds for the explorer. Whether you like sports gear, fishing specific items or prefer arts and crafts. I'd recommend browsing the antique stores. Wooden furniture designs made for Log cabin design or home interiors. Cowboy style clothing and jewelry is indigenous to these parts.
By Natalie Lefevre
---
Main Photo Credit: Flickr/Ed Schipul