Kazakhstan's southern city of Turkistan is an ancient Silk Road destination, with a history that goes back to the 4th century.
With a population of more than 230,000, the city is about 160 kilometres from Shymkent and its medium-sized airport.
Back in the 16th and 17th centuries, Turkistan was the capital for the Kazakh Khans.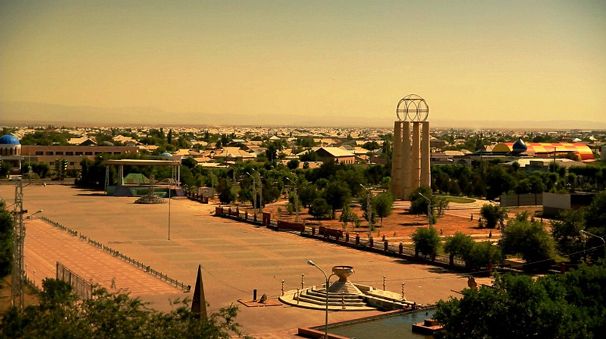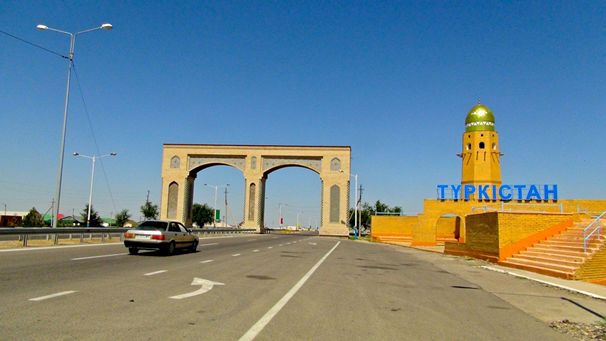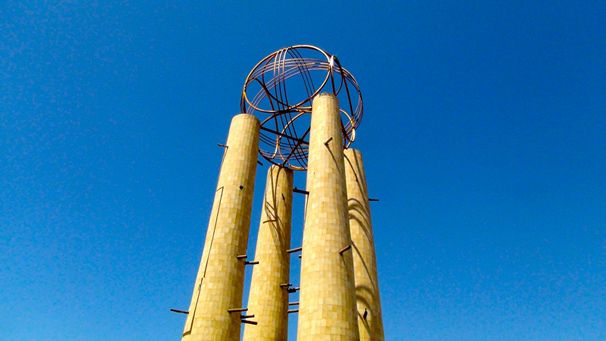 But even before you approach the gates to the city, there is one structure that stands out: the Mausoleum of Khoja Ahmed Yasawi, described by some as Kazakhstan's most impressive architectural monument.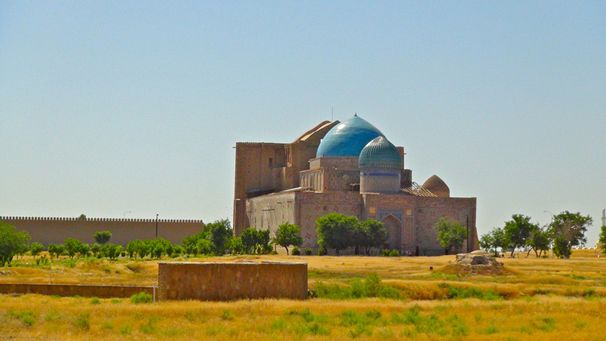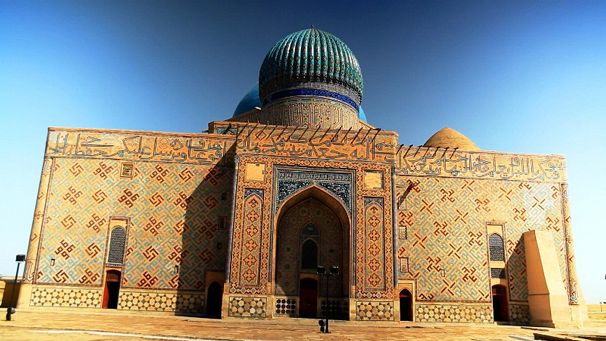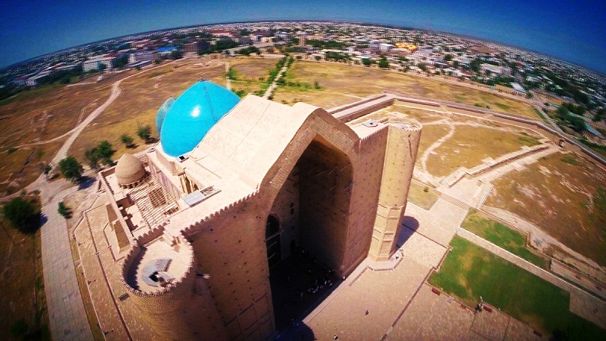 Experts describe the massive structure as a masterpiece of medieval architecture. It was built on the orders of Amir Timur between 1397 and 1405.
Yasawi was a religious teacher and poet revered by the local people, and Muslim pilgrims come from far and wide to see the mausoleum. Yasawi is also considered to be a saint.
Images of the mausoleum from the olden days can be found on the web. Surrounded by beautiful, dry steppes, Turkistan became an important religious centre, of spirituality and Islamic learning.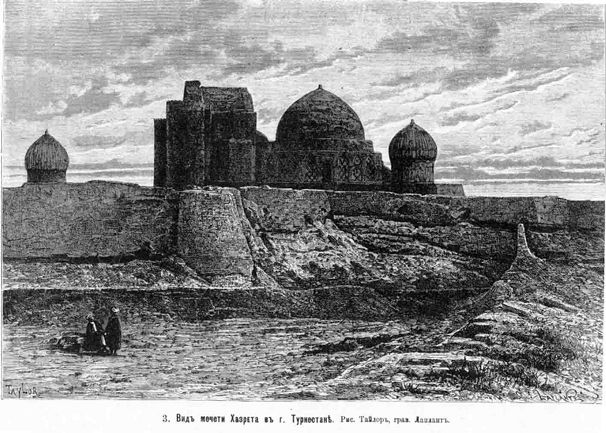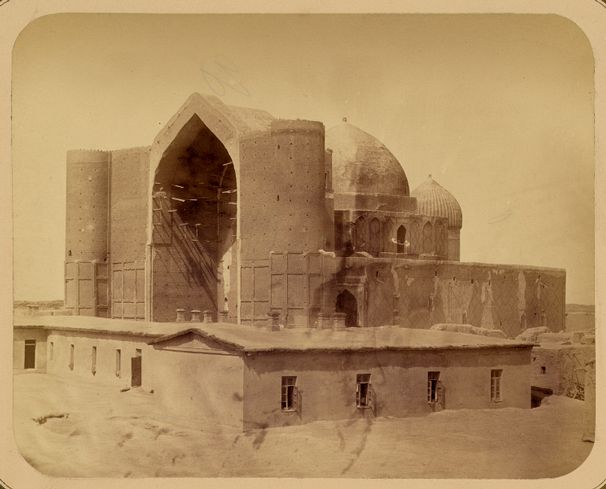 The mausoleum is actually still unfinished, as work was halted when Amir Timur passed away.
But it is splendid to look at nonetheless. There are a total of 34 different rooms and chambers inside, and the dome on the top is the largest of its kind in Central Asia.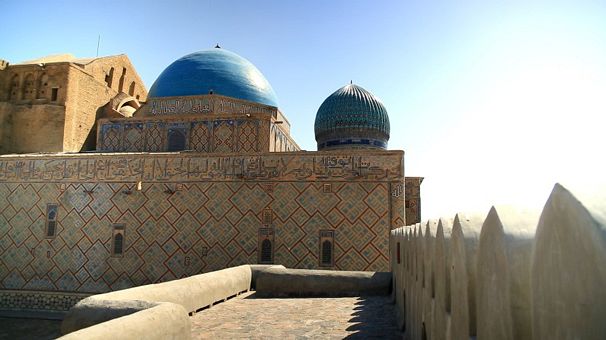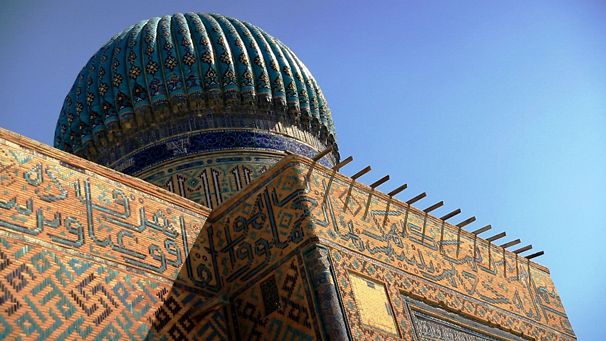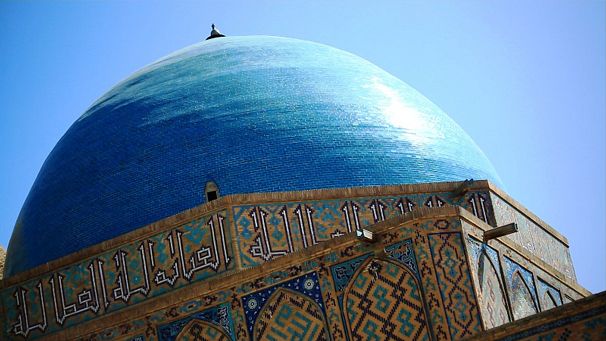 The dimensions of the mausoleum are 46.5 × 65.5, and the height is just under 40 metres. The structure was recognised as a UNESCO World Heritage Site in 2003.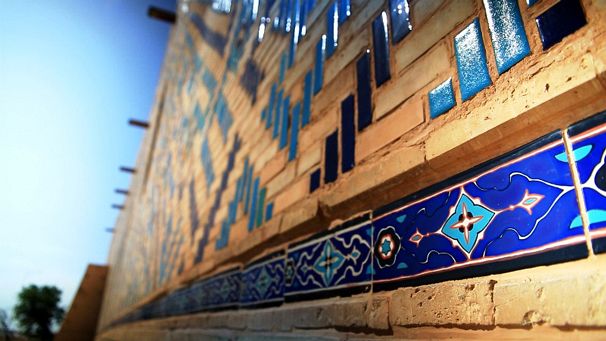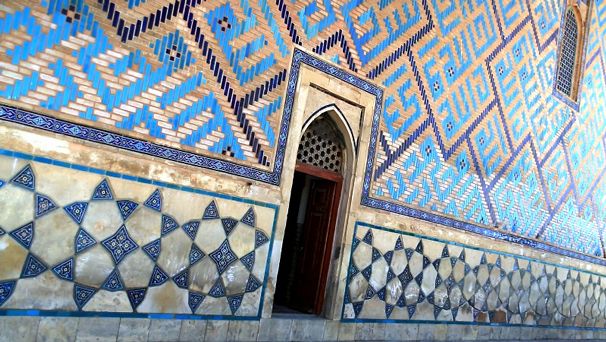 A cauldron found inside was a gift from Amir Timur. It was made out of seven rare metals and weighs two tonnes. It has a capacity to hold 3,000 litres.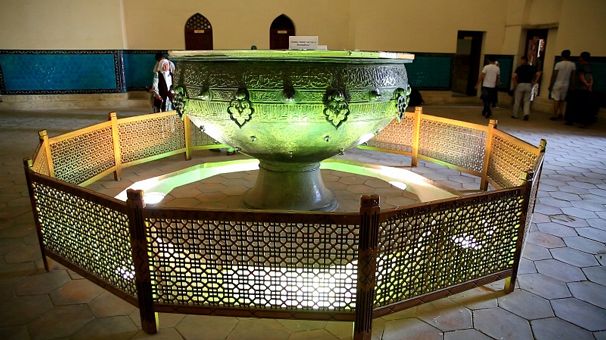 It is difficult to imagine what it was like for the craftsmen working on the construction; they transported the bricks by hand from a city some 40 kilometres way.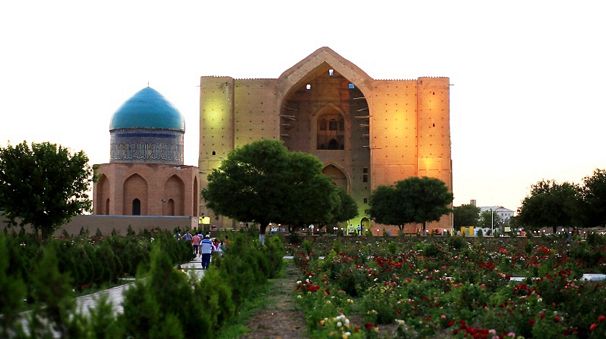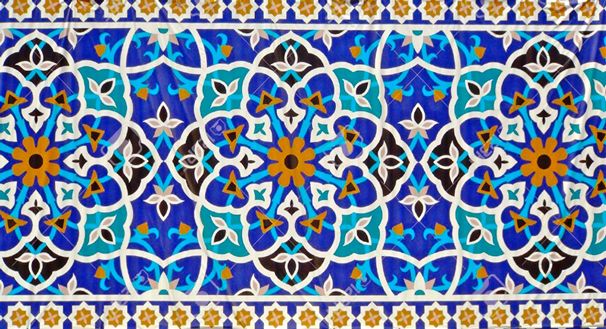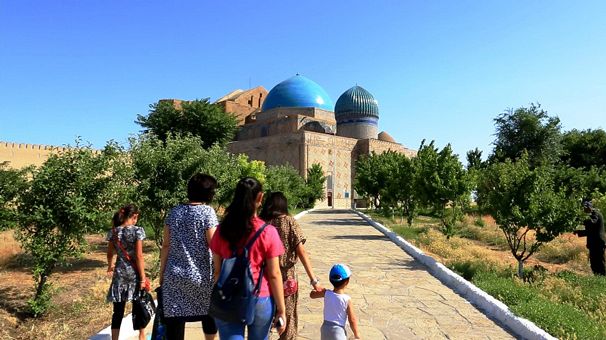 As well as the resting place of Ahmed Yasawi, the mausoleum is where khans, sultans, judges and other famous figures were laid to rest.
Among the tens of thousands who visit the site every year, pilgrims come from across Central Asia, the former Soviet states, Turkic nations and further abroad.
But the site and its colourful gardens are also hugely popular for local people.