Our Winter Story started at a family's house where we wanted to discover how the Japanese traditionally celebrate the New Year. It's the most important season in the country and in the days leading up to it everybody is busy preparing for the holidays. The house is cleaned from top to bottom; the gods should be welcomed in a pristine environment. On New Year's Eve Japanese eat long and skinny Soba noodles for a long life. Usually families sit in the evening in front of the television and watch the famous music competition called "Kohaku Uta Gassen".
The food is so colourful and many different plates are served on Shogatsu which means New Year. The Japanese eat Osechi, a variety of different plates that can be kept for several days because nobody should be wasting his time working during these precious holidays which last till the 3rd of January. Every dish has a different meaning: fertility, health, longevity, earning good money and so on.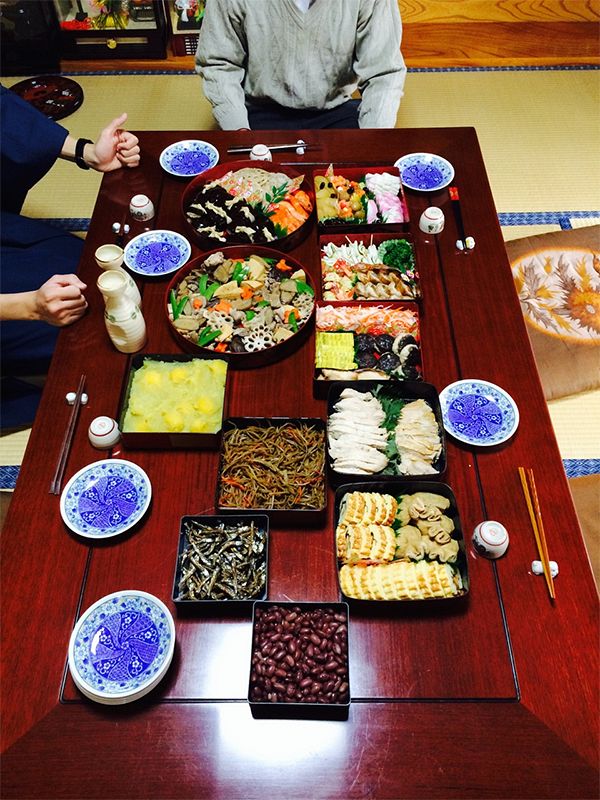 And also there is a soup on the menu called: Zoni, the most important ingredient is Mochi, a rice cake, which is also offered to the gods, the soup varies from region to region.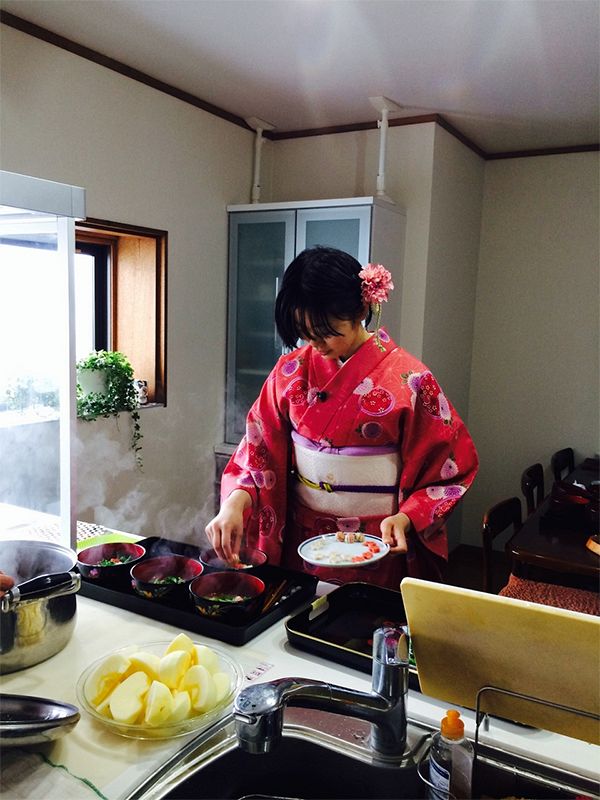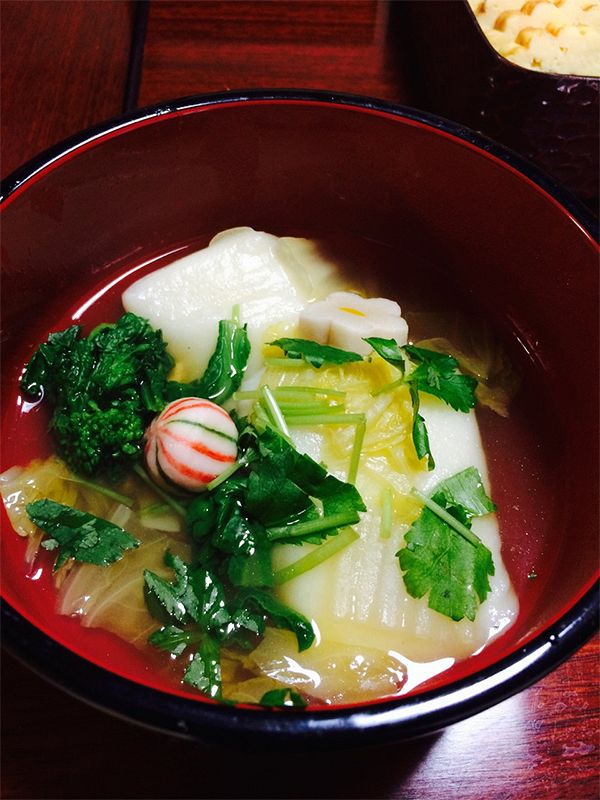 The most touching moment for me was when our host Makiko put on her beautiful kimono, in stunning colours and motives of chrysanthemum. It takes at least 30 minutes to get everything ready to go.
The first visit to the temple is the most important one of the year, that's the moment where you pray for your wishes to come true. And also be careful: the first dream of the year is also highly important because it could become true.
Another part of our story was going to happen in the Japanese Alps, we had a tight schedule and were worried about the weather but we were lucky; beautiful sunshine, powder snow and a breathtaking mountain scenery welcomed us in the Hakuba valley, around two hours from Nagano. The view was stunning and these slopes are legendary: they hosted the Olympic Games of Nagano 1998. I imagined the daredevil Herman Meier skiing down these steep slopes and winning his gold medals!
After a long day on the slopes it was time for some relaxation. For that we discovered an ancient tradition called Onsen, which means hot spring. There are thousands around the country, more than anywhere else in the world. After washing yourself you get to soak in hot thermal water which heals aches, pains and diseases. Most of the time they have an outside bath with a beautiful view either on a garden, river or mountains. Japanese often say a stay at an Onsen is like going on holidays and you're another world. I got to enjoy a bath, first I must admit it was indeed very hot. But it's not just humans who like to get into hot water – snow monkeys are frequent visitors.
In the Hell's Valley they have a bath all to themselves. It's a big tourist attraction but they didn't seem to care. Around 20 monkeys were soaking up the hot water and playing around. It was great fun to get such a close look into the world of snow monkeys. I was fascinated to see how quickly their winter pelt dried – it only takes 10 minutes.
It was an amazing way to start the New Year and to end the first edition of our adventure.
You might also like
Sorry, this content is not available in your country
Sorry, this content is not available in your country