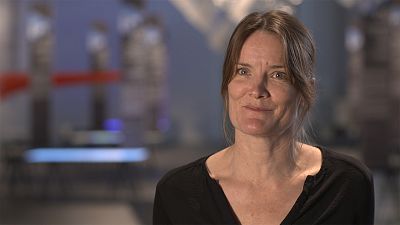 As the world sees its population grow, it is going to need more buildings. How can we meet that ever-increasing demand in a more sustainable way? By building smarter, says one of Europe´'s leading experts in new architectural trends. She also feels it is something that concerns us all. 
Mette Ramsgaard Thomsen, a leading architect at the Centre for Information Technology and Architecture - CITA - of the Danish Royal Academy of Fine Arts, told Euronews:
"I think the nice thing about architecture and the building environment is that we all have a relationship to it. We all live in homes, we all understand the building environment directly on our bodies everyday. And we all know that there are buildings that are more desirable than others, that there are buildings where living conditions are less great than they could be. And I think that we all understand that things have to change; the idea of this sort of mass housing project of the 70s and 80s, these building typologies have to change. But what we are asking is not a social question in that sort of direct sense, but more how, with what we can actually build this. If we look at concrete, for instance, concrete is both vilified and loved as a material. Many people love concrete because it gives us these fantastic large buildings and it allows us to think very differently about what a city can be. But we also hate concrete because we see concrete as a material of social housing which has poverty to it. So how can we rethink concrete in a way that is both sustainable but also allows us new expressions and new ways of thinking about what a building could actually be?"