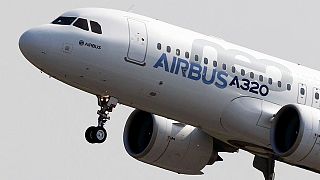 European Aerospace giant Airbus are about to give their iconic double-decker, wide body airliner a fuel-saving tweak. The Airbus A380, the world's largest passenger airliner with 550 square metres of useable floor space, will be fitted with wingtip devices or 'winglets' in a move expected to boost sales that will be announced at next week's Paris Airshow at Le Bourget. An Airbus spokeperson told Reuters: "We have always said the A380 has further efficiency upside potential." With sales not taking off in quite the way the company had expected, these slight modifications could make all the difference.
#A380 with new winglets and hidden logo… #A380neo is coming ? #salondubourget#PAS17#Airbus#ParisAirShowpic.twitter.com/BfC12y4zrj

— JPhilippe

LEMAIRE

(@jpmach2) June 16, 2017
In an industry where every gram matters, the combination of the improved aerodynamic wing performance and increased seating to more than 600 would lower the operating cost per seat, and turn heads in the industry. Airbus Chief Operating Officer Fabrice Bregier confirmed the modification last week.
Such devices cut fuel consumption by reducing drag, but they can involve a weight penalty because the wing may have to be strengthened. Industry sources have estimated that the overall makeover would improve fuel efficiency by about 2 percent.
Meanwhile, UK engine manufacturer Rolls Royce have shipped their Trent 7000 engines to Toulouse where they will be exclusively used on the hotly anticipated Airbus A330neo. Despite being 1,600kg heavier than their predecessor, the seventh addition to Rolls Royce's Trent range promises 14 percent better fuel economy per seat; an increase in range of 740 kilometres; a 4 percent improvement in aerodynamics and reduced maintenance costs.
Our #Trent7000 engines are on their way from Derby to Toulouse, ready to power the Airbus</a> A330neo <a href="https://t.co/CS0RbuCYVx">https://t.co/CS0RbuCYVx</a> <a href="https://t.co/hfRcm46LrE">pic.twitter.com/hfRcm46LrE</a></p>— Rolls-Royce (RollsRoyce) June 16, 2017
Thanks to the doubling-up of the bypass ratio from the Trent 700 which powers the current-generation A330, Rolls-Royce says the Trent 7000 will also cut specific fuel consumption by 10%.
Next week's 52nd International Paris Airshow will be a good litmus test to see whether Airbus will manage their target of selling 1000 A330neos. But with test-flights planned for the "end of summer" and the target for deliveries expected in Spring 2018, we'll have to wait a little longer to board one.
Airbus A330neo : Rolls-Royce expédie les moteurs Trent 7000 https://t.co/sDOU6hzASHpic.twitter.com/Cn4ujAa1hp

— Air Info (@AirInfoAviation) June 16, 2017