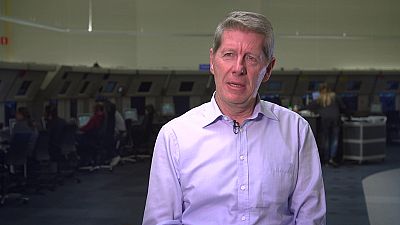 How can military and civil air traffic controllers better share European airspace so flights are safer?
A system developed by Maastricht Upper Area Control Centre (MUAC) experts is currently operational at the Air Operations Control Station of the Royal Netherlands Air Force at Nieuw Milligen, The Netherlands.
The system allows military controllers to share their data with, and get access to, civil aircraft tracks and flight plans in the upper space of Belgium, the Netherlands and Luxembourg and also parts of Germany.
Peter Naets, Head of Engineering at Eurocontrol Maastricht, speaks about the system´s advantages and technical challenges.