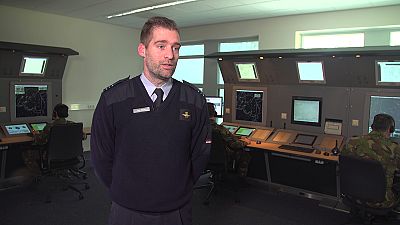 How can the management of both military and civil airspaces in Europe be coordinated more safely and efficiently?
The Royal Netherlands Air Force Air (RNLAF) Air Operations Control Station at Nieuw Milligen, The Netherlands, is currently using a sophisticated system to share its data with, and get access to, civil aircraft tracks and flight plans in the upper space of Belgium, the Netherlands and Luxembourg and also parts of Germany.
Major Rob van Harten, supervisor of military air traffic control, elaborates here on the system's advantages.