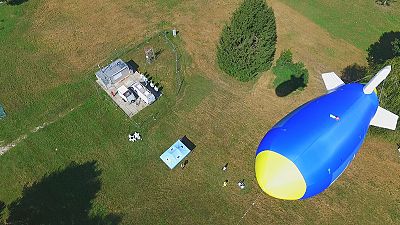 This small zeppelin has been designed to save lives.
It is equipped with sensors, radars and cameras able to spot small boats with immigrants lost at sea.
The prototype measures 9 meters.
It can lift up to 15 kilos of equipment.
European researchers hope it will soon become an effective, low-cost rescue tool in maritime waters.