How a big data driven app can help communities threatened by floods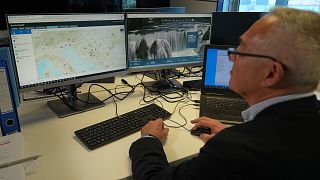 GDi FloodSmart is a big data-based tool for forecasting and managing floods
It can help communities react when flooding threatens, as project manager Davorin Singer explains.
"A person who is in a flood area can determine his location on his mobile phone and get information about where he or she should go in case of evacuation," explains Singer. "The person sees on the map where the flood defence centres, the police, the hospital and all other services are.
"The user can also participate in the collection of data about the flood by sending to the flood equipment centre a picture and description of what they've seen on the ground, via an application solution."
Modelling conditions that have never existed before
As the impact of climate change is felt, FloodSmart has also been developed to manage situations that have never been confronted before.
"With the effect of climate change, we saw the solution is to model data in advance as forecasts for certain conditions that may never have existed but need to be processed.
"In this way, we can then provide data so that the user can very quickly choose a solution that corresponds to what's likely to happen."
The process for both flood protection and rescue is accelerated.