John le Carré, author of 'Tinker Tailor Soldier Spy', dies aged 89
Comments
By Associated Press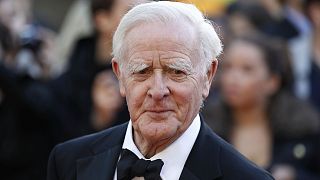 Copyright

AP Photo/Sang Tan

-
John le Carré, a spy turned novelist who became the preeminent writer of espionage fiction in English, has died at age 89.
Le Carré's literary agency, Curtis Brown, said on Sunday that he died in Cornwall, southwest England on Saturday after a short illness. The death was not related to COVID-19.
Born David Cornwell, Le Carré worked for Britain's intelligence service before turning his experience into fiction in works including 'Tinker Tailor Soldier Spy' and 'The Spy Who Came in from the Cold'.
After university, he taught at the prestigious boarding school Eton before joining the foreign service.
There were many film and television adaptations of his works over the decades, in recent years of high quality. 
Recent examples included a big screen version of 'Tinker Tailor Soldier Spy' starring Gary Oldman as Smiley, and television miniseries of 'The Night Manager' and 'The Little Drummer Girl.'
Le Carre reportedly turned down an honor from Queen Elizabeth II — though he accepted Germany's Goethe Medal in 2011 — and said he did not want his books considered for literary prizes.
In later years he was a vocal critic of the government of Tony Blair and its decision to go to war in Iraq. 
He criticized what he saw as the betrayals of the post-World War II generation by successive British governments.
Le Carre is survived by his wife and four sons Nicholas.