Navalny poisoning: Decoding the Kremlin's information war | #TheCube
Comments
By The Cube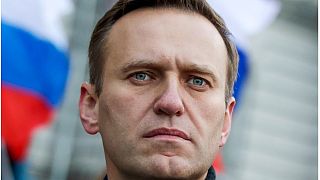 Alexei Navalny has been calling out alleged corruption in Russia for over a decade.
Online blogs and vlogs have made Navalny one of the most prominent faces of Russia's opposition.
Imprisoned for protesting - and then on highly contested charges of embezzlement - Navalny was barred from directly challenging Putin with a presidential bid.
On August 20 he was left fighting for his life after falling ill on a flight from Siberia to Moscow, and placed in a coma for more than two weeks.
Doctors in Germany confirmed there was clear evidence of poisoning, with a Novichok nerve agent confirmed as responsible.
In this 30-minute special edition of #TheCube, we examine the clash of information between east and west, and why Alexei Navalny is such an enemy of the Kremlin.
Since recording, the Organisation for the Prohibition of Chemical Weapons (OPCW) has also confirmed that Navalny was poisoned with a Novichok nerve agent.