Raw Politics: Draft deal, controversial ads, Poland judicial law
Comments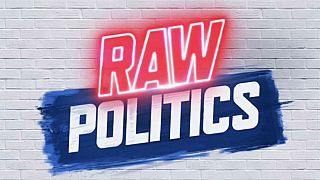 On Raw Politics this Thursday: 
Draft declaration on EU-UK post-Brexit ties agreed
A 27-page draft declaration on the future of EU-UK ties has been agreed, although UK Prime Minister Theresa May could face difficulties getting it through parliament.
The Northern Ireland backstop agreement remains uncertain with the Democratic Unionist Party, the Northern Irish party that props up May's government, looking to ensure that the Irish border will not be placed along the Irish Sea post-Brexit in a move they see as jeopardising the integrity of the Union.
Poland reverse decision on forcing judges to retire
Poland has backtracked on a controversial law that would have forced judges to retire at the age of 65 rather than 70 following heavy criticism from the EU. 
The law would have effectively allowed the Law and Justice Party (PiS) to select retiring justices' replacements. The alteration comes after the European Court of Justice ordered the country to suspend the law in October.
French Parliament passes law to tackle 'fake news'
The French parliament has passed a law it hopes will help tackle the influence of fake news on elections. But some think the law itself is a threat to democracy.
Other topics discussed in this episode include the retail extravaganza Black Friday which has made its way to Europe and controversial ad campaigns with guests including journalist Brian Maguire and Polish MEP Danuta Huebner.